We are delighted to announce services delivered by Adoption Services for Adults, including the management of the Norcap Contact Register, transferred to Family Action on 3 April 2020.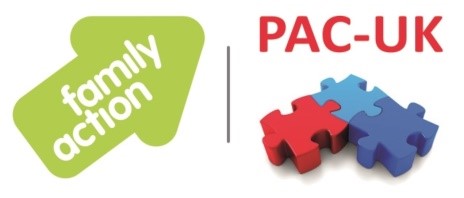 All services previously provided by Adoption Services for Adults (ASFA), including; searching and tracing, intermediary services, birth record counselling, and access to information from adoption files, will now be delivered by Family Action's adoption support agency PAC-UK.
Family Action will also manage the Norcap Contact Register (NCR) which ASFA previously held. This means we can check for links on behalf of adopted adults and their relatives, and can also take registrations from new applicants.
People currently receiving support from ASFA, will continue to work with their current intermediary, and will still be able to contact their intermediary on the same telephone number. They will be notified of any changes in email and postal address.
David Holmes CBE, Chief Executive, Family Action said:
"It is with great pleasure that we welcome these services to Family Action. We are very much looking forward to working with ASFA Registered Manager Jean Milsted who has joined us as an Associate Intermediary, and brings with her a wealth of knowledge and expertise, which will complement the specialist support we already offer. This knowledge and expertise will also be an invaluable asset to our new service FamilyConnect (www.familyconnect.org.uk), which offers guidance, help and advice for adults who have been adopted or have been in care to find answers to questions about their origins."
Jean Milsted, ASFA Registered Manager said:
"I am so pleased for ASFA that it has been 'adopted' by great parents. It is very hard to give up something that has been so important to all of us in the team, so we are delighted to have found such a good home. We very much look forward to working with Family Action's PAC-UK team."
Jan Slater, Director of PAC-UK and Judith Ellis, PAC-UK Practice Manager said:
"We were delighted when Jean Milsted from ASFA approached us to continue delivering this service and we have worked positively with ASFA over the last few months to get to this point and will nurture and develop the service to ensure that it continues to deliver high quality, specialist services to those who need it.
At PAC-UK we recognise only too well the need for those affected by adoption to be supported and guided through their journey to find out more and potentially make contact with birth relatives. Our aim is to continue to deliver the service with great sensitivity and to the highest of standards as previously provided by ASFA."
For all enquiries about this service transfer and related services please contact us by emailing advice@pac-uk.org or calling 020 7284 5879. More information about our adoption support services, including Advice Line opening times can be found on the PAC-UK website www.pac-uk.org.