Services for Adopters, Prospective Adopters and other Permanent Carers
PAC-UK offers a wide range of services to adopters and permanent carers throughout the country, as well as those thinking of adopting. You may access PAC-UK's services directly or via your local authority. PAC-UK has 52 subscribing local authorities, enabling access to some of our services at reduced rates. All of our services are eligible for purchase using your individual Adoption Support Fund, regardless of the local authority that you live in.
Correct as at 16 May 2019.
Barking & Dagenham
Barnet
Brent
Camden
Croydon
Ealing
Enfield
Essex
Hackney
Hammersmith & Fulham
Haringey
Harrow
Havering
Hillingdon
Hounslow
Islington
Kensington & Chelsea
Lambeth
Lewisham
Medway
Newham
Redbridge
Suffolk
Tower Hamlets
Waltham Forest
Westminster
West Sussex
Barnsley
Bradford
Calderdale
Doncaster
East Riding of Yorkshire
Gateshead
Hull
Kirklees
Knowsley
Leeds
Lincolnshire
Liverpool
Newcastle
North East Lincolnshire
North Lincolnshire
North Tyneside
North Yorkshire
Northumberland
Rotherham
Sefton
Sheffield
South Tyneside
Wakefield
Wirral
York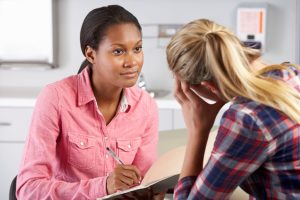 We believe adoption is a journey and each adoptive family will have different levels of need at different points on that journey. The services listed below are designed to be used flexibly by the adoptive/permanent placement family when difficulties arise. Our Adult Counselling Service helps adopted people once they are older and require individual support and advice.
We employ ONLY fully qualified and experienced psychologists and counsellors to deliver our core services. Volunteers may sometimes be used for peer mentoring or searching.
Prospective adopters
If you are thinking about adoption, working towards it, or waiting for a match, PAC-UK can offer support through:
Individual counselling
Training or workshops (occasionally we run courses specifically for prospective adopters)
Post placement
Adoptive parents and other permanent carers can access an extensive menu of support covering all their needs: