Public Seminars
This page lists our public seminars which are open to all parties affected by adoption and permanency, including professionals. Click on the course title or register tab to view detailed information. You can register via our electronic booking form and pay online. We are unable to take bookings or payments over the phone.
If you would like to go onto a waiting list for an event that is fully booked please email training@pac-uk.org. You will be contacted if a place becomes available and be sent a notification email when we run the event again.
Once you have submitted your registration form you will be taken to a payments option page where you can either pay via debit/credit card for online payments or choose an offline payment option for purchase order payments and cheques. You can submit your registration form and pay via debit/credit card at a later date by clicking here.
Please note, for online payments your booking is not complete until payment is received. We strongly advise you to make payment at the time of submitting your registration form to avoid disappointment as the majority of our courses do sell out.
All information processed in relation to your booking adheres to PAC-UK's Privacy Policy.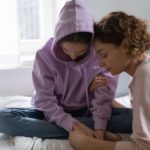 Self-harm is a broad term that can include cutting, burning, hair pulling, scratching and head banging. Understanding more about why a child or young person self-harms will enable you to provide the support and help they need. This workshop for parents and professionals is presented by Liz Blakey a psychotherapist and adopted person herself. Liz will explain what self-harm is, why it happens and what function it serves. The training will explore helpful responses to self-harm and provide strategies to manage the emotional impact. Parents and professionals will gain vital insight into the underlying feelings of distress that underpin self-harm.
Availability: Spaces remaining.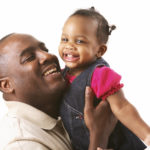 Playfulness, acceptance, curiosity and empathy are the cornerstones for helping nurture a closer relationship with your child: this approach to parenting is called PACE.
This public seminar for parents and professionals, presented by Lynne Davis, is a MUST ATTEND workshop for all parents and carers who would like to develop a deeper relationship with their child, and for all professionals who support parents and carers regarding the parenting of their child.
Availability: Spaces remaining.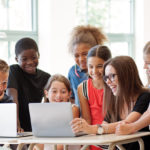 For adopted and permanently placed children, transitions can be a trigger and can significantly impact on anxieties and difficulties. This has very possibly had more significant dimensions in this unprecedented school year due to the Pandemic. This training aims to develop your understanding of the specific impact that transitions can have on permanently placed children and learn about strategies that can support children. It will include "good hello's": working to get it right from the start, and "good goodbyes": helping children leave their previous school or setting. It will also include addressing the possible heightened sensitivities to transitions due to recent pandemic and the effect this has had on children's life at school.
Availability: Spaces remaining.
PAC-UK Training service user feedback
I wish more people would access trainings like this.Mental health professional
The trainer was fantastic. Her insights so helpful... I was left wanting more.Teacher
More training like this please!Social worker
Brilliant and amazingly informative. I now have the confidence that the adoption is going to work.Prospective adopter
Excellent day. Really beneficial.Adoptive parent
Very impressed by the quality and the eloquence of the trainer. I feel very hopeful now. An excellent and informative day.Adoptive parent
Thank you. And thank goodness!Adoptive parent
Thanks for putting on the super 'Let's take it from the top' training. It was a really inspiring day that helped to make better sense of what some of our children and families are struggling with.Social worker