Workshops for Professionals
This page lists our workshops for professionals. Click on the course title or register tab to view detailed information. You can register via our electronic booking form and pay online. We are unable to take bookings or payments over the phone.
Please note that there are further seminars open to social workers and other professionals, as well as to adoptive parents and other permanent carers under Public Seminars.
If you would like to go onto a waiting list for an event that is fully booked please email training@pac-uk.org. You will be contacted if a place becomes available and be sent a notification email when we run the event again.
Once you have submitted your registration form you will be taken to a payments option page where you can either pay via debit/credit card for online payments or choose an offline payment option for purchase order payments and cheques. You can submit your registration form and pay via debit/credit card at a later date by clicking here.
Please note, for online payments your booking is not complete until payment is received. We strongly advise you to make payment at the time of submitting your registration form to avoid disappointment as the majority of our courses do sell out.
All information processed in relation to your booking adheres to PAC-UK's Privacy Policy.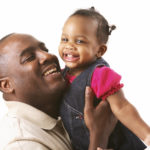 Playfulness, acceptance, curiosity and empathy are the cornerstones for helping nurture a closer relationship with your child: this approach to parenting is called PACE.
This public seminar for parents and professionals, presented by Lynne Davis, is a MUST ATTEND workshop for all parents and carers who would like to develop a deeper relationship with their child, and for all professionals who support parents and carers regarding the parenting of their child.
Please note: this is a 2 day training course taking place on Tuesday 1 and
Tuesday 8 December 2020 from 10am to 1pm
Availability: Last few spaces only.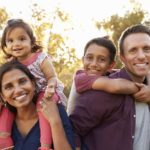 This half-day training day is for professionals who are considering placing a child into families that already has one, or more, birth children.
The training will help you to think about the challenges involved in adding an adoptive sibling to a family with birth children, and how these challenges can translate into your assessment and post-placement support of these first time adopters and their birth children.
Availability: Last few spaces only.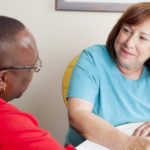 The workshop aims to enable new and existing practitioners to strengthen their assessments on Special Guardianship Orders (SGOs), and at the same time to highlight any vulnerabilities and extra support needs that families may have.
This will include consideration of the use of therapeutic support which is now available through the Adoption Support Fund.
Availability: 0
PAC-UK Training service user feedback
It was a pleasure to meet you and hear you speak. It was just right and hit the spot for our audience.Education officer
I wish more people would access trainings like this.Mental health professional
The trainer was fantastic. Her insights so helpful... I was left wanting more.Teacher
More training like this please!Social worker