Education Service
PAC-UK's Education Service offers a range of services to enable schools, parents and guardians and education and social care professionals to meet the needs of children who have experienced difficult starts in life.
Children and young people who have experienced early life trauma can experience a range of challenges in school. The Department for Education is increasingly recognising the long term impact of trauma and loss. Education providers can use Pupil Premium Plus to purchase any of our specialist education services:
Please note, all prices listed on this page are exclusive of VAT and travel costs. All information processed in relation to your enquiry and/or booking adheres to PAC-UK's Privacy Policy.
---
Education Providers e-Learning
The online training for education professionals on attachment: a self-guided route to becoming an adoption friendly school
Whilst PAC-UK's training is centred on the needs of previously looked after children, the e-Learning is relevant in supporting and meeting the needs of all vulnerable children – a key focus area for Ofsted. The training is relevant for everyone who works in or alongside schools, early years and FE settings.
Developed with funding from the Department for Education, the e-Learning has three modules: Module 1 - Understanding attachment and trauma; Module 2 - Creating adoption friendly classrooms and schools; Module 3 - Becoming an adoption friendly school.
Our engaging videos and specialist trainers will guide you through each module, culminating in quizzes to consolidate your learning. Upon successful completion of the final quiz for each module, this training counts as 3 hours CPD training. The below video gives a taster of what you can expect from the training. You can also download our e-Learning Promotional Flyer.
Prices start at £35 plus VAT per licence with discounts available for purchases of over 10 group licences.
Online payments - Once payment is made you will receive instant access to the information you need to activate your e-Learning licences and access content:
For online payments - purchase your e-Learning licence/s here for instant access
Invoice and purchase order payments - If you unable to make an online payment for your e-Learning licence/s and/or require an invoice before making payment (please note, for invoice and purchase order payments you will not receive your e-Learning site access information until your order has been processed):
For invoice and purchase order payments - order your e-Learning licence/s here
I would highly recommend this training to anyone interested in schools, trauma, attachment and loss or are working with adoption children. It's one of the best value for money bits of e-training I've undertaken! Stuart Guest, Headteacher at Colebourne Primary School in Birmingham
Stuart Guest published a detailed review of his PAC-UK e-Learning experience on his blog here.
For further enquiries please contact us by emailing education@pac-uk.org
---
Education Providers Training
Our training helps participants to understand trauma, loss and attachment, and provides practical evidence-informed strategies to support children.
Following our partnership with Adoption UK, PAC-UK's education training now encompasses elements of Adoption UK's 'Life in The Classroom' to offer a combined training product suitable for a wide range of education professionals, including teaching staff, ITT providers, teaching assistants, SENCO's and other professionals working with children in education.
Education providers can buy in sessions lasting 1.5 hours, 2 hours and 3 hours. Our Training Flyer for Education Providers provides further information. To make a provisional booking complete our online booking form. 
---
Adoptive Parents/Carers & Prospective Parents/Carers Training
We provide a range of trainings for adoptive parents, carers and prospective parents and carers which are delivered across Yorkshire and Humber, London and online. Details of upcoming training events can be found below.
---
Local Authorities & Virtual Schools Training
We offer a range of training days which are commissioned by adoption services and virtual schools for adoptive parents, special guardians, school staff and education and social care professionals. Current training days include:
The adopted child in school: Understanding and meeting children's educational needs
All change: Supporting adopted and permanently placed children with transitions
Spending it wisely: Effective use of the Pupil Premium Plus
Becoming adoption friendly schools: Support on the journey
To commission a training day or enquire about a bespoke training day, please complete our online booking form. For further enquiries please contact us by emailing education@pac-uk.org
---
Consultations & Casework
PAC-UK Education offer child focussed consultations which focus on the needs of specific children. These child-focused consultations support the team around the child to understand the child's strengths and difficulties in light of their early life experiences, and to agree to a support plan based on evidence-informed interventions. Download our Child-Focused Consultation Flyer for more information.
We also offer systemic consultations to schools, to develop whole-school good practice and policies and adoption friendly schools consultations and reviews. Our specialist advisers will guide senior leaders and key staff from your school to develop whole-school good practice. Focussing on your school's needs you will explore systemic change to support children who have experienced abuse, trauma and loss in their early lives.
To make a provisional booking complete our online booking form. For further enquiries please contact us by emailing education@pac-uk.org 
We also work jointly with our Child & Family Service in London and Leeds to provide educational assessments and consultations as part of our packages of therapeutic support for families.
---
Therapeutic Services for Education Providers
PAC-UK Education Service are able to provide Dramatherapy to education providers in and around London to further support the needs of children, education professionals and parents, guardians and carers.
Our Dramatherapy aims to improve the experience of the child in education and will therefore include feedback and review sessions with the staff and parent/carers, including therapeutic recommendations. All our therapists are fully qualified (and registered with appropriate governing bodies e.g. HCPC/BACP), and experienced in working with adoption, looked-after children, trauma and families and staff experiencing difficulties at school.
We work in a joined up way with parents and staff to enable a developmental process that works towards increased Emotional Regulation, awareness of Executive Functioning and Self-Reflectivity.
The price is £535 per child, based on 4 children attending an 8 weekly Dramatherapy programme (one session per week).
For one to one therapeutic work, the price is £795 for an 8 week programme (once a week) including feedback and review sessions.
Our 8 Week Dramatherapy Programme for Schools Brochure provides detailed information on course content and structure.
To make a provisional booking complete our online booking form. For further enquiries please contact us by emailing education@pac-uk.org
---
Education Advice Line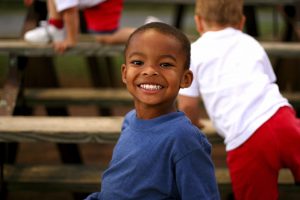 Our Education Advice Line is open every Wednesday during school term times between 10am and 12pm (limited to 15 minutes per call). Staffed by our Education Advisers, this is an opportunity for adoptive parents, special guardians, school staff and social workers to talk through any school or educational concerns regarding adopted or special guardianship children, and receive advice and support. The telephone number is 0207 284 5879. You can also access support and advice by emailing education@pac-uk.org.
Should you require more time than the 15 minutes, we now offer 30 minute and 60 minute bookable consultations. You can request these via our education advice line e-mail education@pac-uk.org or via our online booking form. These can be funded privately or can sometimes be provided by your local authority if PAC-UK have been commissioned. We can advise you which options are available to you.
---
Education Resources
We have developed a range of resources to support families, schools and local authorities in meeting the educational needs of adopted and special guardianship children. View our FREE Education Resources page here.