Vacancies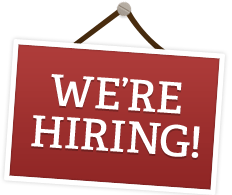 PAC-UK is the largest independent adoption support agency in the country. Our vision is that all people affected by adoption and other forms of permanence are supported and enabled to live their lives to the full. Find out about the latest opportunities to join our team.
Applying for a role at PAC-UK
Following PAC-UK's merger with Family Action on 1 December 2018, our key contact information for Human Resources has now changed. For all vacancies related enquiries please contact the Family Action Human Resources team via email at hradmin@family-action.org.uk or phone 020 7254 6251.
---
Current Vacancies
---
Adult Adoption Counsellor
Service: Adult Services
Location: London
Salary: £33,717 - £36,972 per annum pro rata
Hours: One full time post (37 hours per week) or two part time posts (18.5 hours per week)
Our outstanding adoption support service (PAC-UK) delivers services to adults affected by adoption and permanence. This includes adopted adults, birth parents, adoptive parents, special guardians and prospective adopters. If you have the skills to deliver advice, support and counselling to all of these service user groups by phone and face to face we would love to hear from you.
You will need to have extensive experience and knowledge of adoption law and practice and be able to deliver therapeutic, as well as information services. You will be a dedicated and enthusiastic professional who is committed to improving the outcomes for adoptive and birth families, adopted adults and relatives and special guardians. You will also have strong verbal and written communications skills and be able to deliver the service to a high standard.
View Job Advert
View Job Description & Person Specification 
Closing Date: 20 January 2020 - 9.00am
Interview Date: TBC
Application Inbox: completed.application23@family-action.org.uk
---
Child & Family Arts Therapist / Psychotherapist / Psychologist
Service: Child & Family Service
Location: London
Salary: £33,717 - £36,972 per annum pro rata
Hours: 1 to 3 days (7.4 hours to 22.2 hours per week)
We are looking for an experienced, professionally qualified Child & Family Therapist to join our dedicated team in London that offers a therapeutic service to adopted and permanently placed children/adolescents together with their parents/carers.
View Job Advert 
View Job Description & Person Specification
Closing Date: 18 December 2019 - 9.00am
Interview Date: TBC
Application Inbox: completed.application4@family-action.org.uk