Vacancies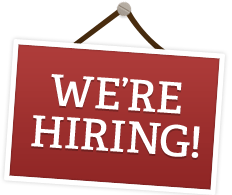 PAC-UK is the largest independent adoption support agency in the country. Our vision is that all people affected by adoption and other forms of permanence are supported and enabled to live their lives to the full. Find out about the latest opportunities to join our team.
Applying for a role at PAC-UK
Following PAC-UK's merger with Family Action on 1 December 2018, our key contact information for Human Resources has now changed. For all vacancies related enquiries please contact the Family Action Human Resources team via email at hradmin@family-action.org.uk or phone 020 7254 6251.
---
Current Vacancies
---
Birth Parent Service Counsellor/Social Worker
Location: Birmingham
Salary: Grade 3 (lower): £26,949 - £29,573 per annum pro rata
Hours: 15 hours per week (37 hours FTE)
Our service offers statutory support to birth parents and birth relatives who have or are in the process of losing children to adoption. We offer counselling and support to some of our most vulnerable parents around letterbox, the adoption process, meeting adopters, life story work and working to break the cycle of repeat removal.
We are looking for a Counsellor/Social Worker to assist in developing and delivering a dynamic Birth Parent Service in Birmingham. We are currently largely delivering the service via phone and video call during the pandemic.
View Job Advert
View Job Description & Person Specification
Closing Date: 2nd December 2020, 9am
Interview Date: TBC
Application Inbox: completed.application11@family-action.org.uk