Vacancies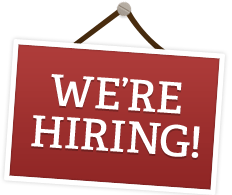 PAC-UK is the largest independent adoption support agency in the country. Our vision is that all people affected by adoption and other forms of permanence are supported and enabled to live their lives to the full. Find out about the latest opportunities to join our team.
 Current Vacancies
Applying for a role at PAC-UK
To apply for a role at PAC-UK please download and complete our application form. You can complete and return your application electronically by emailing it to Sarah Nicholl at sarah@pac-uk.org or by sending it to:
Sarah Nicholl, 5 Torriano Mews, Torriano Avenue, London NW5 2RZ
Applicants will be short listed against the criteria in the person specification, so you should make sure that you address these in your application. Please note that we do not accept CVs, only completed application forms.
Equal opportunities monitoring form
PAC-UK is an equal opportunities employer - please see our Equal Opportunities and Diversity Policy and Procedures. We would be grateful if you would also complete and return the equal opportunities monitoring form below. Although there is no requirement to do so, and while not doing so will not affect your application, the information collected in the form will be valuable to us in ensuring that we are recruiting and selecting trustees, staff and volunteers from a diverse range of backgrounds. The information collected will be treated with the utmost confidentiality, in line with the requirements of Data Protection legislation. It will only be used for general statistical and monitoring purposes. The data will be kept separately from application forms and will not be taken into account in assessing information on your application form.
References and Disclosure and Barring Service disclosures
Please note that the successful applicant will be asked to supply a minimum of two satisfactory references, before an unconditional job offer is made. In addition, the successful applicant may be required to undergo a check under the Disclosure and Barring Service (formerly CRB). Please also refer to our Safeguarding and Promoting Welfare Policy and Procedure under 'downloadable documents' below.
Additional supplementary documents
You may find it useful to download a copy of our latest Annual Review. We hope you find the information of interest and that it encourages you to make an application. However, if you have any questions then please contact us for further information.
Downloadable application forms and accompanying documents
---
Volunteer Team Administrator (Leeds)
Working Hours: Part-time, flexible days and hours (ideally two days per week)
Location: PAC-UK Leeds office, LS15 7BD
Expenses: Travel and lunch expenses will be reimbursed
We are looking for an enthusiastic, caring and competent volunteer to help support and provide reception duties to clients and visitors, both in person and on the telephone, as well as assisting with a range of administrative tasks to help keep our office in Leeds running smoothly and efficiently.
In this voluntary role you will provide invaluable administrative support to a broad spectrum of PAC-UK's services, particularly assisting the Operations Assistant and Heads of Service in PAC-UK's Leeds office.
A detailed summary of the main tasks and responsibilities can be found in the below Job Description and Person Specification documents.
Job Description
Person Specification
Closing date: Open
Interview date: TBC
Please email PAC-UK's Operations Assistant, Yvette Collier: yvette@pac-uk.org if you have any questions about this role before applying.
---
Placement Counselling
We currently run a placement counselling scheme at PAC-UK in London. Counsellors that meet the correct criteria can do a placement here to improve their knowledge of working with adoption issues and at the same time offer a low cost counselling service for service users through PAC-UK. Please check that you meet the criteria for application and if you do, please fill in this application form and email it to pavlina@pac-uk.org.