Vacancies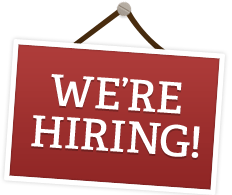 PAC-UK is the largest independent adoption support agency in the country. Our vision is that all people affected by adoption and other forms of permanence are supported and enabled to live their lives to the full. Find out about the latest opportunities to join our team.
Applying for a role at PAC-UK
For all vacancies related enquiries please contact our Family Action Human Resources team via email at recruitment@family-action.org.uk or phone 020 7241 7622.
---
Current Vacancies
---
Practice Manager - Child & Family Service
Location: London and South East
Salary: Grade 4 (lower): £38,324 - £42,343 FTE, inclusive of Inner London Weighting (£18,126.22 - £20,027.09 per annum)
Hours: 17.5 hours per week (2.5 days per week)
Contract: Permanent (with the possibility of clinical work as additional hours)
As Practice Manager of this service, you will manage the practice of the service in partnership with the Head of the Child and Family Service, by building strong relationships with the therapists of the team, with the other managers within PAC-UK and Family Action, and with referring Regional Adoption Agencies. You will ensure that quality standards are met, as well as safeguarding and other Ofsted requirements. Your practice management will greatly assist in the service continuing to develop and remain innovative and successful. If you are interested in undertaking some clinical work with families, this may be possible in additional hours to the 2.5 days.
We are committed to Equality, Diversity & Inclusion in all that we do and we particularly welcome applications from Black, Asian and minority ethnic candidates, LGBTQ+ candidates, candidates with disabilities, and individuals who have personal experience of adoption or permanence, because we are committed to increasing the representation of these groups at Family Action. We know that greater diversity will lead to even greater results for families and children and strive for our workforce that be truly representative of the diverse communities we support. We offer a guaranteed interview scheme for disabled applicants and will reimburse your travel cost if you attend an interview.
View Job Advert
View Job Description & Person Specification
Closing Date: Rolling recruitment
Interview Date: TBC
Application Inbox: completed.application19@family-action.org.uk