Vacancies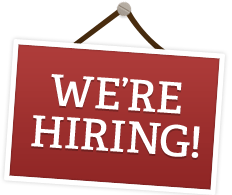 PAC-UK is the largest independent adoption support agency in the country. Our vision is that all people affected by adoption and other forms of permanence are supported and enabled to live their lives to the full. Find out about the latest opportunities to join our team.
Applying for a role at PAC-UK
Following PAC-UK's merger with Family Action on 1 December 2018, our key contact information for Human Resources has now changed. For all vacancies related enquiries please contact the Family Action Human Resources team via email at hradmin@family-action.org.uk or phone 020 7254 6251.
---
Current Vacancies
---
Head of Service
Service: Child & Family Service
Location: PAC-UK Leeds Office
Salary: £38,928 - £42,716 FTE
Hours: 3 days (22.2 hours) per week (with the possibility of an increase)
22.2 hours: £23,356 - £25,629 per annum
We are looking for a highly skilled and experienced adoption manager, who will, as the head of service, lead in delivering, coordinating and monitoring a therapeutic and supportive service for adoptive families. Working closely with the Regional Manager (north) you will pro-actively and creatively lead in managing and developing the service in light of existing and new approaches in the context of changes to the legal framework and government policy.
View Job Advert
View Job Description & Person Specification
Closing Date: TBC
Interview Date: TBC
Application Inbox: completed.application1@family-action.org.uk
---
Dramatherapist
Service: Education Service
Location: London and South East
Salary: £25 - £40 per hour depending on experience
Hours: Freelance as required
We are looking for a Sessional Dramatherapist to join our dedicated Education Service to help support the essential therapeutic work we offer schools and parents/ carers to meet the needs of adopted and other permanently placed children in education.
View Job Advert
View Job Description & Person Specification
Closing Date: Friday 26 July, 5.00pm
Interview Date: TBC
Application Inbox: completed.application5@family-action.org.uk