Vacancies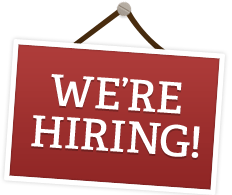 PAC-UK is the largest independent adoption support agency in the country. Our vision is that all people affected by adoption and other forms of permanence are supported and enabled to live their lives to the full. Find out about the latest opportunities to join our team.
Applying for a role at PAC-UK
For all vacancies related enquiries please contact our Family Action Human Resources team via email at recruitment@family-action.org.uk or phone 020 7254 6251.
---
Current Vacancies
We are committed to Equality, Diversity & Inclusion in all that we do and welcome applications from all sections of the community. We particularly welcome applications from Black, Asian and minority ethnic candidates, LGBTQIA+ candidates and candidates with disabilities because we are committed to increasing the representation of these groups at Family Action. We know that greater diversity will lead to even greater results for families and children and strive for our workforce to be truly representative of the diverse communities we support. We offer a guaranteed interview scheme for disabled applicants and will reimburse your travel cost if you attend an interview.
---
First Family Birth Parent Service Counsellor, Birmingham
Location: Homebased covering Birmingham
Hours: 14.8 hours per week (part-time)
Salary: Grade 3 (upper) point 24-28: £31,059 - £34,413 FTE (£12,423.60 - £13,765.20 per annum, pro rata)
Contract: Permanent
We are looking for a motivated, passionate, and experienced counsellor or Social Worker for our First Family Service in Birmingham. Our service offers statutory support to birth parents and birth relatives who have or are in the process of losing children to adoption. We offer emotional and practical support to some of our most vulnerable parents around letterbox, the adoption process, meeting adopters, life story work and working to break the cycle of repeat removal.
View Job Advert
View Job Description & Person Specification
Application Pack
For direct queries with the hiring manager, please email: emma.crowther-duncan@pac-uk.org
Please email completed applications to: completed.application5@family-action.org.uk
Closing Date: Monday 5th June 2023 at 5.00pm
Interview Date: TBC
---
Data and Business Support Administrator
Location: Family Action Head Office, London N1
Hours: 37 hours per week (full-time) – job share would be considered
Salary: Grade 2 (lower) point 11-15: £24,258 - £26,947 per annum, inclusive of Inner London Weighting
Contract: Permanent
We are looking for a motivated and organised individual to provide our service with high quality business and data support. Essential to the smooth running and success of PAC-UK, you will undertake administrative, data collection, data reporting and analysis, financial management and monitoring tasks, working closely with our National Operational Lead to manage these functions across all PAC-UK services and projects.
View Job Advert
View Job Description & Person Specification
Application Pack
For direct queries with the hiring manager, please email: leon.elias@pac-uk.org
Please email completed applications to: completed.application15@family-action.org.uk
Closing Date: Monday 5th June 2023 at 12.00noon
Interview Date: TBC