Counselling for Adults Adopted as Children
PAC-UK's Adult Counselling Service provides support for adults adopted as children, and for adults otherwise permanently placed as children.
A specialist counselling service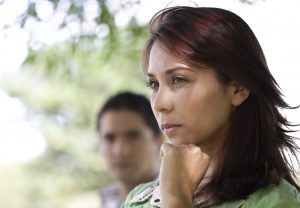 Adoption is often considered a solely positive event that ensures a child grows up in a family, and at the same time allows the creation or extension of a family. However, years of experience have shown that adoption can be very challenging too, and for all parties involved. Adults who were adopted as children often find that they struggle with a range of specific issues for which they need support from counsellors who understand adoption. This is where PAC-UK can help.
PAC-UK's counselling service is also for adults who as children were permanently placed in a family other than their birth family, yet not adopted.
Please feel welcome to contact us with any concern you may have, whether or not listed on this site.
Frequent reasons for seeking counselling
There are many different reasons for seeking counselling, these may include:
emotional distress
ongoing feelings of loss and grief
low self esteem
a sense of isolation and loneliness
identity confusion
relationship difficulties
Services we offer
The services that PAC-UK can offer may vary around the country. Our Advice Line will be able to help you look at what is available to you.
Advice Line (London office): 020 7284 5879
Our London office based telephone advice line is open Monday, Tuesday and Friday 10.00am-4.00pm, Wednesday and Thursday 2.00pm-7.30pm (excluding bank holidays).
Advice Line (Leeds office): 0113 230 2100
Our Leeds office based telephone advice line is open Monday, Thursday and Friday 10.00am-1.00pm, Tuesday and Wednesday 4.00pm-7.00pm (excluding bank holidays).
Face-to-Face Counselling
Counselling is likely to be short term (usually up to six sessions). The first session serves as an assessment allowing you and the counsellor to clarify your needs. Consideration will be given to a stated preference regarding gender and ethnicity of the counsellor.
Telephone Counselling
Formal telephone counselling sessions can be arranged. An initial face-to-face session is recommended.
Access to Adoption Records, Searching and Intermediary Service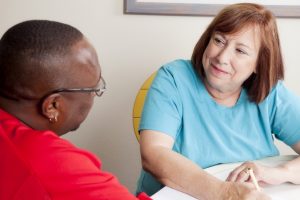 Many adopted adults want to find out more about the reasons for their adoption which can lead to them searching for and sometimes contacting their birth family. We can access adoption records and work through them with you and discuss whether you want to look for your birth family. Our experienced researchers can usually trace birth family members and we can make intermediary contact with them on your behalf giving a better chance of a good outcome and giving you support through this emotional process. This service offers preparation for possible contact and/or reunion with birth relatives, as well as initiation of contact with birth relatives, in accordance with relevant legislation. Please contact us for information on fees.
Groups
Groups for adults adopted or permanently placed as children are usually time limited. Please contact us for details.
Location
Face-to-face services take place at PAC-UK's premises in London and Leeds, as well as at a number of monthly outreach surgeries in boroughs around the country. Please contact us for details.
Fees
Please contact us for information on fees.
Our aims
We aim to provide a safe space where any issue related to adoption/permanent placement can be explored. We also endeavour to actively help with processing intense feelings and identifying coping strategies. Careful preparation, support and guidance with regard to the many issues around contact with birth relatives, in accordance with relevant legislation, are core to our practice.
Our counsellors are:
View individual staff profiles of our team.
PAC-UK Adult Counselling service user feedback
I have found the PAC service to be invaluable to my emotional wellbeing.Adopted person
I knew my situation was my own, but I didn't realise I felt so guilty about aspects of my life. I felt happy that I had turned out ok! I also felt great joy at realising and discussing the things I have dealt with and to be praised on the way I did so. Thank you so much.Adopted person
Very kind, sensitive and in tune.Adopted person
My counsellor was so good that I was able to talk to her about other issues that were indirectly involved. The support has been amazing. Thank you.Adopted person
I am still attending counselling. I feel I still have a long way to go but feel much more hopeful of my future. If it wasn't for PAC I don't know where I 'd be now. I thoroughly recommend your service.Adopted person