Services for Birth Parents & Relatives
PAC-UK's specialist birth parent and relative support services include our First Family Service, face-to-face and telephone counselling, private intermediary services (for birth relatives of adults adopted as children) and support groups. Our PAC-UK Advice Line can provide you with more information on services you can access in your region and associated fees where applicable.
---
Advice Line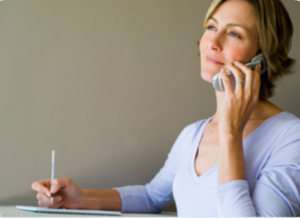 Our London office based telephone Advice Line 020 7284 5879 is open Monday, Tuesday and Friday 10.00am-4.00pm, Wednesday and Thursday 2.00pm-7.30pm (excluding bank holidays).
Our Leeds office based telephone Advice Line 0113 230 2100 is open Monday, Thursday and Friday 10.00am-1.00pm, Tuesday 4.00pm-7.00pm and Wednesday 1.00pm-4.00pm (excluding bank holidays).
You can also email advice@pac-uk.org to request a call back. 
We also have a dedicated Private Intermediary Service Advice Line available on 020 7284 5876 to support adult adoptees, their descendants and birth relatives who wish to reconnect with their relatives - this line is open each Monday 3.00pm to 5.00pm (excluding bank holidays) and Wednesday 6.00pm to 8.00pm. You can also email intermediaryadvice@pac-uk.org.   
---
First Family Service
If your child no longer with you or is there a chance this may happen we offer free advice and support for birth mothers, fathers and relatives.
We know how traumatic losing a child can be. We know that you will always be family to your child. We aim to help you improve the outcome for any future children you may have.
Our First Family Service can:
Listen to your story and how you are feeling about your child's adoption.
Explain the often confusing process of adoption and what that means for you and your child – now and in the future.
Help write a letterbox letter. Most people find the first one particularly difficult.
Help you to write a letter for your child for when they are older explaining what happened and how you feel about it.
Let you know how other parents like yourself feel. We run friendly support groups in some areas.
Look at the reasons your child was removed and what you can do to keep a future child if you want to.
Meet with you in a convenient place and discuss what is most helpful to you. What you say is confidential.
Our First Family Service has its own Action Line that you can call and leave a message requesting a call back or text on 07975 846 249.
Alternatively, you can email firstfamily@pac-uk.org and we will respond to your request at the earliest possible opportunity.
Download our First Family Service leaflet for your region:
Birmingham | Leeds & North | London & South | Liverpool | North East | North West | Sunderland
---
Face-to-Face & Telephone Counselling
Counselling is likely to be short term (usually up to six sessions). The first session serves as an assessment allowing you and the counsellor to clarify your needs. Consideration will be given to a stated preference regarding gender and ethnicity of the counsellor.
---
Private Intermediary Service (for birth relatives of adults adopted as children)
We provide specialist advice, guidance, tracing and intermediary services to support everyone affected by adoption. If you are a birth relative who wishes to reconnect with someone lost to adoption our Private Intermediary Service can:
Trace who you are trying to find and make the first contact on your behalf
Negotiate an outcome that balances your needs and those of others involved
Where contact is wanted, support all parties through the initial stages
Offer specialist guidance throughout (our intermediaries have a wealth of experience in this complex area)
Provide support where contact is not wanted and discuss 'what next'
One of the key benefits of using a PAC-UK intermediary is the careful preparation that's undertaken. Making an approach in this way shows your relative that you have their welfare in mind; our intermediary will provide support not just to you, but also to the person approached who may not feel able to confide in anyone else.
In the first instance, we recommend you contact us (see dedicated number and mailbox below) for a discussion about your particular situation and for information about the costs of the service.   
On 3 April 2020 services delivered by Adoption Services for Adults (ASFA), including the management of the Norcap Contact Register (NCR) transferred to Family Action, and will now be delivered by PAC-UK. This means we can check the NCR for links on behalf of adult adoptees and their relatives. For all NCR enquiries email intermediaryadvice@pac-uk.org or call our Private Intermediary Service Advice Line on 020 7284 5876 (opening hours listed above).
Please visit our Private Intermediary Service page for more information.
---
Support Groups
PAC-UK hosts a range of support groups for birth parents. All groups are informal, confidential and free of charge. For further information please call our confidential Advice Line (phone numbers listed above) or email advice@pac-uk.org.
---
'The forgotten voices of birth families' short-film
We premiered 'The forgotten voices of birth families' at our 'Voices of birth parents: Loss, hope and change' event that took place on Wednesday 20 October 2021 during National Adoption Week. A huge thank you from all at PAC-UK to our incredible PAC-UK Birth Parent Group for sharing their stories.
---
Service User Feedback