Child to Parent Violence Services
Child to Parent Violence (CPV) is a pattern of physical, psychological and emotional behaviour seen in children and adolescents who cannot regulate their feelings in other ways and/or have a great need to gain control over their parent/s or carers. In families who experience CPV, violence as well as destructive behaviour by the child are more often than not the most pressing concern; it has the potential to destroy families.
CPV services we offer
CPV is a serious issue for many families, which is often misunderstood or overlooked. It can be a difficult and seemingly impossible task for parents and carers to acknowledge that this is happening in their family.
As an adoptive parent, seeking help for a child who is displaying such behaviours can be a very shaming experience which can, in turn, prevent parents from accessing the support they need.
PAC-UK offers a broad range of specialist CPV services for parents, carers and professionals. These services are approved for funding by the Adoption Support Fund.
In addition to the services listed below, PAC-UK's Child & Family Service has extensive experience in all aspects of supporting families with adopted or otherwise permanently placed children.
One Day CPV-NVR Awareness Raising Workshops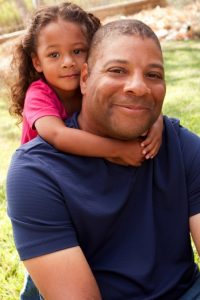 Child to Parent Violence is now recognised as a real risk factor in adoptive and other permanent placements. Non-Violent Resistance (NVR) is an approach that helps parents learn how to deal with these violent behaviours in their children. This workshop will set out the principles of NVR. It is highly recommended for all adoptive parents, special guardians and foster carers whose children are violent or destructive on a regular basis.
Participants will become familiarised with the principles of NVR and learn how to build 'new authority' in the family and re-connections with their child. Workshops open for online booking are listed below and on our Workshops for Adoptive Parents & Carers page.
CPV-NVR Parent Groups
Our CPV-NVR Parent Groups are designed to teach the NVR principles, as well as provide a space for sharing, and building connections/mutual support between parents. Skills that are taught help parents resist out-of-control and violent behaviours whilst developing a collaborative solution-focused approach to problems (for example: de-escalating conflicts, increasing parental presence, announcing their decision to make a stand, 'sit-ins' and developing support networks). Parents also learn to counter giving-in to their child's demands or responding in a reactive way which can lead to even more violence.
One of the biggest things we take away from the course, in general, was that we wished we had accessed this support earlier in our parenting roles.Becky, CPV-NVR Parent Group participant (read her guest blog via the above link)
Our CPV-NVR Parent Groups consist of 10 weekly 1.5 hour sessions which include short presentations, sharing, discussion and optional role plays. Structured homework tasks help reinforce the ideas from the sessions and help parents make an active connection to situations with their children at home.
The groups are facilitated by PAC-UK Child and Family Therapists who are experienced in working with adoptive families and hold a variety of skills including training in NVR. Parent Graduates co-facilitate the groups. Parent Graduates are adoptive parents or special guardians that have trained in NVR as well as in other relevant knowledge and skills (including therapeutic parenting techniques). Group participants tell us that the role of the Parent Graduate in the group is crucial as this ensures that the parent's voice and experience helps to shape and design the service delivery.
At the end of the group sessions, further support may be offered by means of a follow-up support group, which continues to be facilitated by a therapist and/or Parent Graduate.
In addition to this, we can also offer support to children, parents and education providers through our PAC UK Education Service.
CPV-NVR Parent Groups open for online booking can be found below and are also listed on our Workshops for Adoptive Parents & Carers page.
We run many CPV-NVR Parent Groups throughout the year, so if there are  groups listed below that are fully booked and/or you are interested in attending a future group please contact us (details listed at the bottom of this page). 
Individualised/Direct Support
This is intended for parents who need more intensive, one-to-one support (or who are unable to attend a CPV-NVR Parent Group). Our CPV services can be tailored to deliver bespoke, direct and individualised support in either a clinical setting or in their family home. The service is delivered by a qualified therapist or an accredited NVR practitioner.
The direct service will be based on the same principles as the group based model NVR, communication, self-care, educational support and intensive group support.
Training for professionals across health, social care, education and support services
Direct training to all staff in social care, health, education and support services is available through PAC-UK.
Our CPV service has contributed to an evaluation study undertaken by Julie Selwyn. Outcomes and evaluations of the CPV-NVR services accessed by parents/families were gathered and analysed to evidence the impact of such interventions for parents and families.
For information on relevant training and workshops please visit our Workshops for Professionals page.
For professionals wishing to seek additional support on behalf of a family or to make a referral, please email cpv@pac-uk.org to book in a call with a member of our team.
Behaviour considered to be violent if others in the family feel threatened, intimidated or controlled by it and if they believe that they must adjust their own behaviour to accommodate threats or anticipation of violence.Paterson et al. (2002) Adolescent violence towards parents: Maintaining family connections when the going gets tough
Parent feedback
There has been no advice as valuable as the ideas and delivery of this course, even if some of it feels alien – hang on in there.CPV-NVR Parent Group participant
Exceptionally good, knowledgeable and experienced course facilitators. Every adoptive family needs these people. Top marks.CPV-NVR Parent Group participant
Further information and enquiries
For more information about our CPV-NVR services please email cpv@pac-uk.org.