Last month, PAC-UK and The Big Lottery Grant came together to host the Adoption: Living Life to the Full conference, an event designed to give adoptive families, carers and other professionals a platform to share their experiences and hopes for the future of post-adoption support.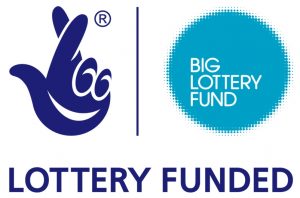 The conference, which attracted over 100 attendees, included presentations from leading industry experts on research and developments in practical support, and provided an opportunity for adoptive parents to discuss their personal journeys, and how they would like to see support services develop nationwide (all presentations are available as free downloads at the bottom of this page).
As a result of consultations during the event and feedback from adoptive parents, a number of suggestions were made on ways to move forward including:
More inset training and consultations on adoption awareness in schools
Better understanding of what developmental trauma looks like in an adoptive family among GPs, paediatricians, teachers, social workers and children's safeguarding services
Increased support to help adopted children feel part of the wider community
Joint working among adoption agencies to provide appropriate training sessions, such as the Enhancing Adoptive Parenting Programme
Greater collaboration with schools, colleges and universities on adoption awareness
More research-based evidence on the effectiveness of therapeutic interventions with adopted children and their new families
Create more 'AT-ID' type groups for young adopted people throughout the UK
Increase adoption awareness amongst child health professionals
More personalised assessments for Adoption Support Fund
Greater access to 'Theraplay©' for adopted children
Create a more coherent cross-disciplinary approach to professionals and adoptive families based on an understanding of attachment, relationships and complex developmental trauma
Peter Sandiford, CEO of PAC-UK said: "The conference provided us with a fantastic opportunity to hear first-hand how post-adoption support is transforming families' lives and how we can as an industry enhance our services to cater for more adoptive parents and children; not just in London or Leeds but nationwide.
"On behalf of PAC-UK I would like to thank The Big Lottery Grant for their support and their contribution to helping us develop our work. As a result of their help, we have received a considerable amount of interest from others involved in the sector including academia and potential service delivery partners that want to work and collaborate with PAC-UK. I am excited by what opportunities this may afford us."
"I would also like to say a huge thank you to all the organisers – in particular the PAC-UK training team, Maggie Rogers, Chris Christophides and Birte Leimkuehler – for bringing this event together. PAC-UK would also like to thank the speakers and, in particular, the parents who came and shared their positive experiences with PAC-UK. It is wonderful to hear about the impact post-adoption support has had to help families cope with adoption-related issues."
---
PAC-UK Conference Presentations
Emma Gore Langton, Education Presentation for PAC-UK Conference, 2016
Gordon Harold, University of Sussex Presentation for PAC-UK Conference, 2016
Graham Music, Presentation for PAC-UK Conference, 2016
Jonathan Green, University of Manchester Presentation for PAC-UK Conference, 2016
Julie Selwyn, University of Bristol Presentation for PAC-UK Conference, 2016
Marie Higgins, Essex CC Presentation for PAC-UK Conference, 2016
Matt Woolgar, Presentation for PAC-UK Conference, 2016
Sue Dromey and Franca Brenninkmeyer, ARC Model Presentation for PAC-UK Conference, 2016
Tanya Killick, AT-iD Project Presentation for PAC-UK Conference, 2016