PAC-UK is the UK representative in an international project called 'BRIGHTER FUTURE' which is funded through Erasmus+. This 30-month project aims to directly improve the educational experience of children in care and adopted children, through innovative training for some of the most important people in their lives – their teachers.
The project meets periodically in-person, with each partner hosting an event in their city at different stages of the project. Previous project days have taken place in Barcelona, Verona and Leeds (which was hosted by PAC-UK in October 2021 – read more here). This time, it was the turn of project partners The University of Groningen and Pharos to host in the Netherlands – where the week would be split between the beautiful cities of Groningen and Utrecht.
Jo Mitchell (PAC-UK National Service Lead), Leon Elias (PAC-UK National Operational Lead) and Frank Forman (Family Action Lincolnshire BOSS Operations Manager) were our project representatives, with the core activities of the week focussed on 'unaccompanied migrant children in the Netherlands' and further preparation of the projects next output, which is an extensive training module for prospective teachers.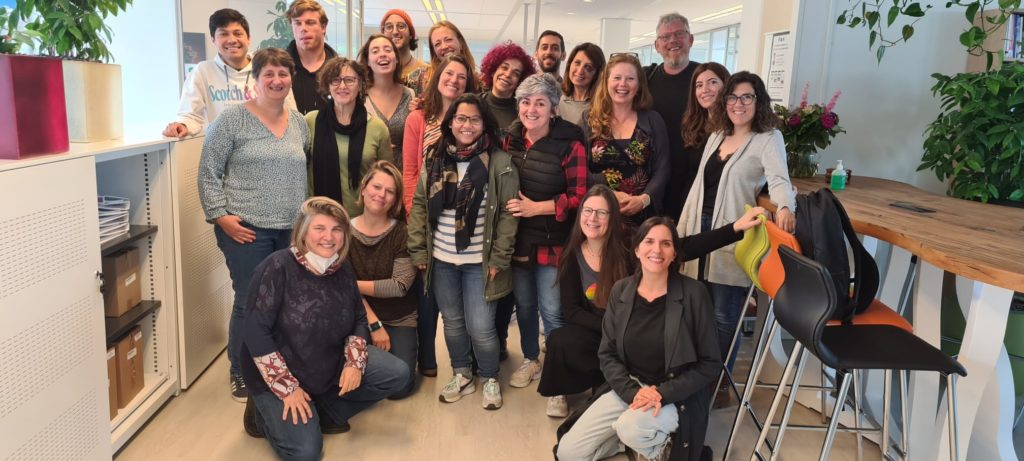 Day 1 was in the Gadourek Room at The University of Groningen and kicked off with warm welcomes, roundtable discussions and excellent presentations from Elianne (the reception of unaccompanied refugee children), Lise (the transition to adulthood of unaccompanied refugee children) and Kjell (the influence of social networks and transnational families on the transition to adulthood). After a short break, the packed schedule continued as we took a more in-depth look at migration law and the education system in the Netherlands – we heard from Carla (best interests of children in decision making), Laura (best interests of the child assessments – Belgium), Monika (unaccompanied minors who go missing) and Sharon (education of refugee children). We ended the day with a lovely group social dinner at a local restaurant.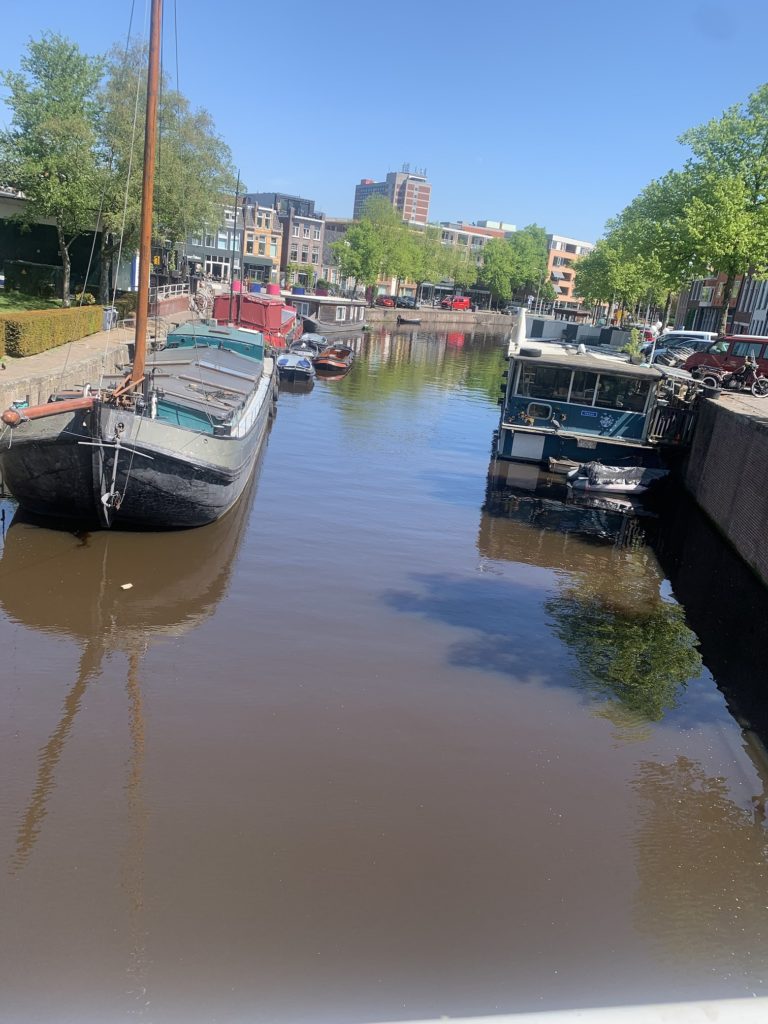 Day 2 was back at The University of Groningen, this time in the Snijder Room, where the first part of the day was utilised to work on the next project output (which is very nearly ready – watch this space!). The afternoon sessions where focussed on EDI and education – both of the guest speakers had lived experience on their subjects and delivered powerful and interactive presentations that all participants learned a lot from – we will certainly be feeding back learning to our staffing groups. We heard from Theila (intersectional inclusion in the classroom) and Döndü (teachers perspectives on the resilience of refugee and migrant children in Groningen).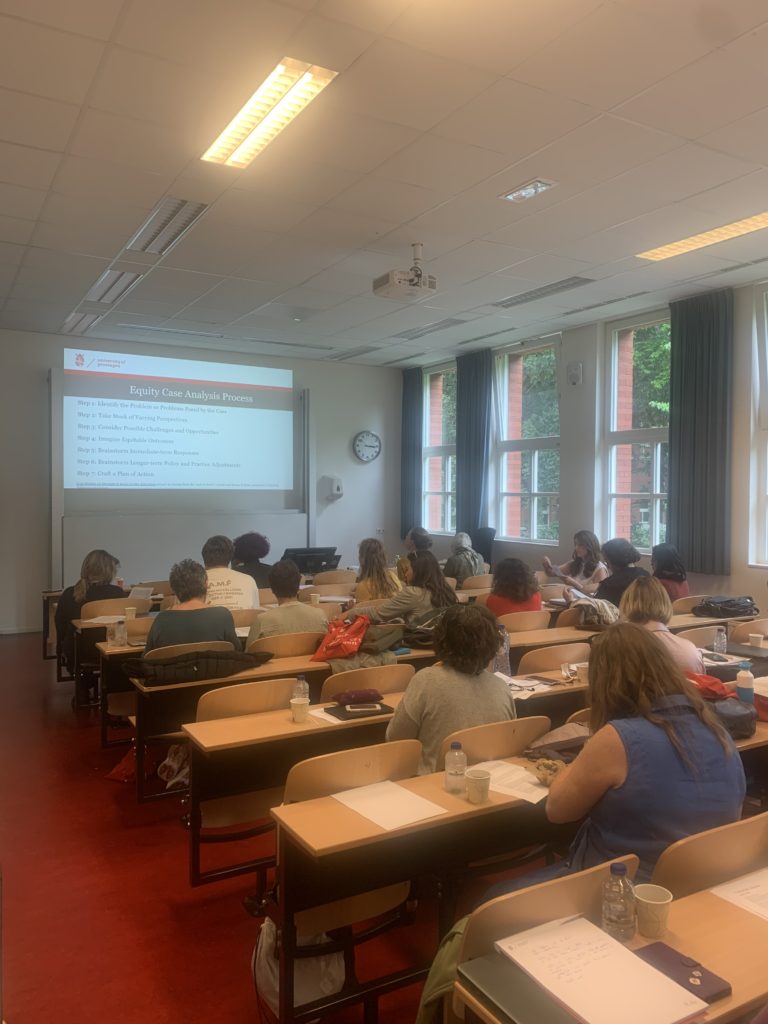 Day 3 was a very early start due to train disruption as we left Groningen for Utrecht, for two days of workshops and presentations from Pharos colleagues. The first workshop of the day was delivered by the incredible Kaveh, who deep dived into the heart-breaking experiences that unaccompanied refugee minors face when trying to reach their destination country. Kaveh (who has lived experience himself) also discussed social care and education systems in the Netherlands before we took a break for lunch. In the afternoon we heard from Burhan and Myrthe from YOIN (daily caretaking of unaccompanied minor refugee children) and Eva (secondary school care and international transition classrooms). We ended the day watching video examples of best practice in the Netherlands and roundtable discussions, before visiting Taj Mahal… a local restaurant!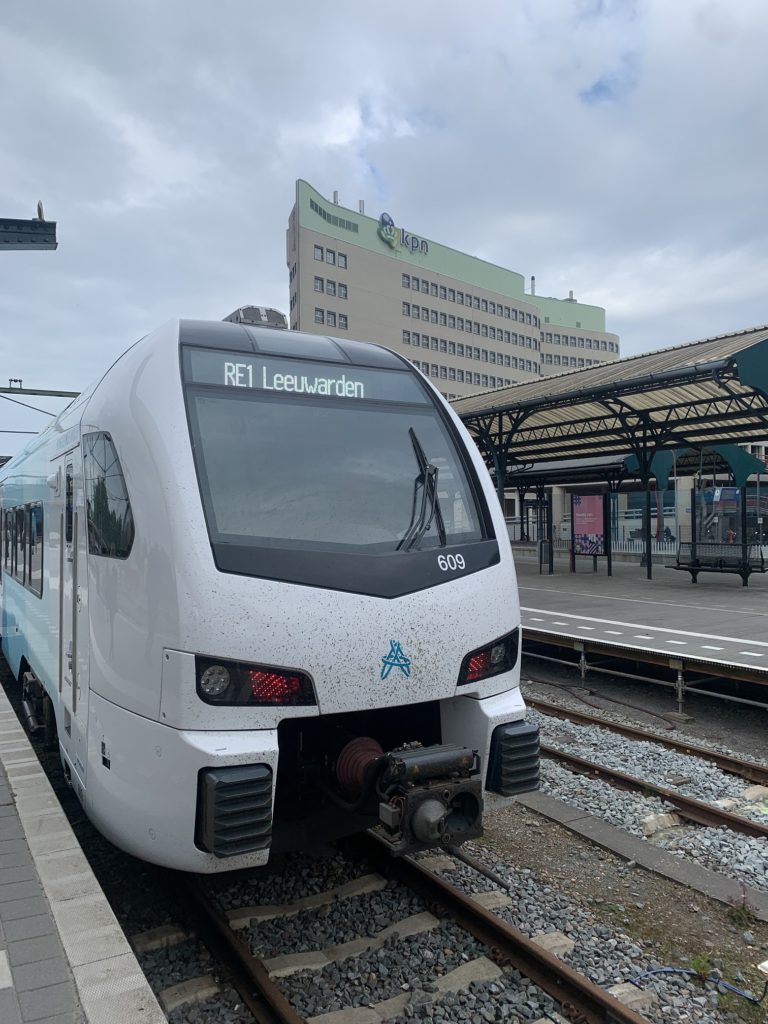 Day 4 was back at Pharos in Utrecht with a focus on preparing our next project output and organising upcoming project events – the day ended with a management meeting before partners started to head back to their respective countries – we had a thoroughly enjoyable week and really appreciated the productive in-person time we spent with our incredible European colleagues.
We have to say a very special thank you to our hosts - particularly PhD student colleagues from The University of Groningen - for generously giving up their own free-time outside of the project to show us the local sights and attractions in Groningen and Utrecht; including restaurants, bars, libraries, fast food vending machines and football stadiums (Utrecht drew 2-2 against AZ thanks to an injury time equaliser in case you were wondering!).
Next stop: Groningen (again!) for the Brighter Future Summer School – 29 August to 2 September 2022!
BRIGHTER FUTURE partners in Groningen and Utrecht, May 2022: The University of Verona and the City of Turin (Italy); The University of Groningen and Pharos (The Netherlands); The Autonomous University of Barcelona and CORA (Spain); and PAC-UK (United Kingdom).
---
In June 2021 we launched our first handbook From protection to inclusion: A handbook for teachers on children in alternative care and adoption which gives practical tips and strategies to support schools to create welcoming environments for all children regardless of their family's experiences or expected life's trajectories.