Our latest PAC-UK guest blog is co-written by our Adopteens & Projects Practice Manager, Tanya Killick and our Adopteens group, which spotlights our NEW 'Adopt a Change' training that has been designed, developed and is delivered by young adopted people who are part of our Adopteens service. A huge thank you from all at PAC-UK to Tanya and our amazing group for writing this piece.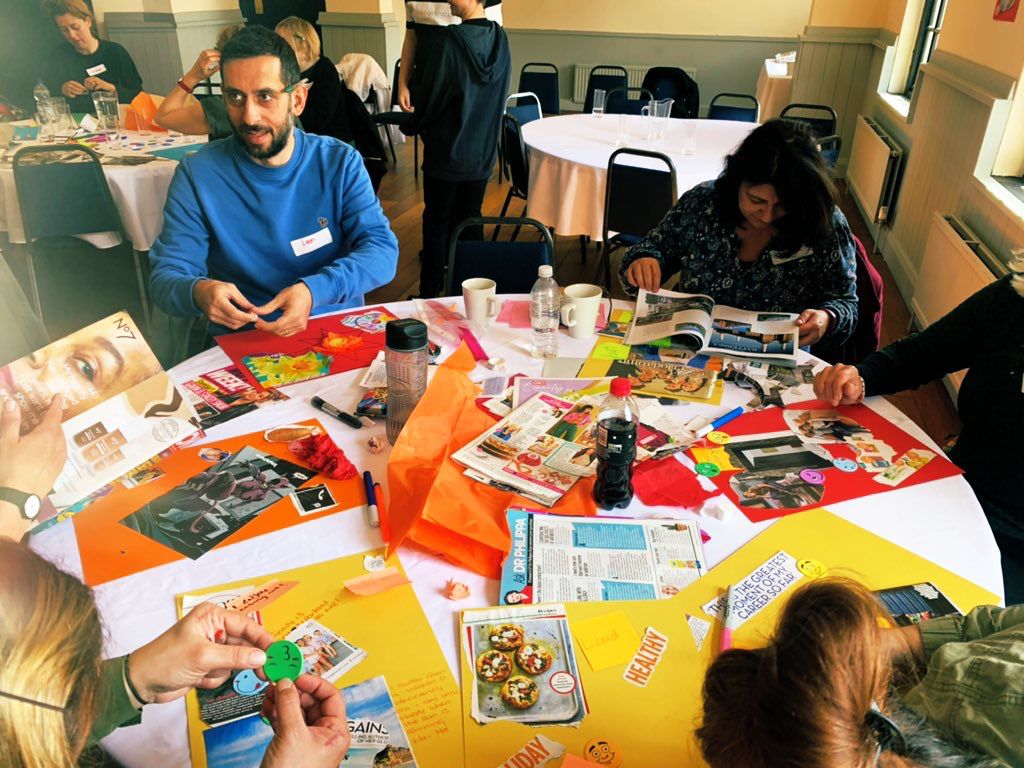 Sometimes it feels like the Children in Care Council (CICC) – a place where children and young people in care can share their experiences of the care system, to help their 'corporate parents' get things right and look after them properly – are light years ahead of us in terms of voice and influence work, with the world of adoption playing a big game of catch up.
'Total Respect' training which has been designed and developed by young people in care has been around for over 15 years, with the aim of improving practice and knowledge of professionals who work with them. It also empowers young people who often have very little say over their own lives and their training has had huge success in influencing change. Professionals love to hear and learn directly from young people who can share their personal experiences first hand... and unfiltered!
We figured our Adopteens would be brilliant at this, so PAC-UK worked closely with our Family Action fundraising team to secure funding from BBC Children in Need to develop our very own one-day training course for professionals working with adoptees.
Nine young people from our Adopteens service joined the project, which they very aptly chose to name 'Adopt a Change' in the hope professionals adopt a change in their own practice after attending our training.
Preparation work to develop 'Adopt a Change' training content started in February 2022 with a team building day at Herd Farm, which was closely followed for six group consultation sessions via Zoom. We then returned to Herd Farm for a weekend residential to really build those relationships and pull together the work we had done so far into something vaguely deliverable!
One young person shared:
"The most enjoyable bit for me was that I have made unexpected friends with new people who turn out to be a lot like me."
On 24 April 2022 we held our first 'Adopt a Change' pilot training session in Leeds, We wanted to test the waters of the workshops the young people had designed and hoped to gain some valuable feedback to further shape the training – ensuring both their needs and professionals needs were met.
Our audience consisted of 17 professionals from PAC-UK and One Adoption. There was a great mixture of managers (two had travelled up from London specifically to attend!), therapists, counsellors, social workers and support service staff, who all experienced a morning full of surprises.
Five incredible young people led the training which consisted of three themed workshops, that were all interlinked:
The first workshop looked at a tool that could be used by professionals to help build relationships with young people in a safe and gentle way
The second workshop looked at several statements the young people either have had said to them or they feel about themselves – we asked participants to feedback their views on these statements to look at the assumptions and views (sometimes unconscious biases) we can all hold
The third and most impactful workshop was an immersive exercise around the school experience for our young people, which was both hilarious and very challenging
We hadn't rehearsed the whole event, so it was fresh and exciting and we had no idea how it would pan out, but we had a strong underlying faith in our young people and in the process and we were absolutely right to, because they all smashed it out of the park!
Their confidence grew as the morning went on, some young people spontaneously went to talk to attendees and many shared experiences and thoughts that were not planned but were very poignant and helpful. Most of all they supported each other and that consideration and respect shone through.
The group shared:
"It was nice to see that so many people attended and it was interesting how the workers were absorbing information like sponges, we could see this in their eyes and that was reassuring to see."
We were thrilled with the Survey Monkey feedback we received from attendees, below are just a few examples:
"Excellent presentation. So well thought through it was hard to believe they are all still of school age. Their skills and abilities in planning and delivering training at this level was astounding."
"I am so looking forward to seeing the next stages of this training develop, as if this is a shape of what is to come this is the most exciting training that I've been privy to in years."
'It was excellent from start to finish and the training was designed not just to give you a narrative experience, it immersed you brilliantly and cleverly into what the world of an adopted young person might feel like. This is what will bring much needed change for professionals when working with adopted and care experienced young people."
"The young people did exceptionally well to deliver this pilot training and despite being nervous they conducted themselves in a manner that I can commend, they were supportive of each other and this was humbling to see."
It was a really enjoyable and exhausting day and we learnt so much from it. Young people shared how much of a confidence boost it has been and also how they feel they might be a step closer to 'productive and useful change'.
Next on the agenda is to look at what we've learnt, tweak our existing workshops and design the second half of the training. We can share that we have worked with brilliant theatre maker, performer and facilitator, Natalie Bellingham who has helped bring out their inner teachers and will involve some brilliant acting from the group (accents and all).
Tanya Killick & Adopteens | May 2022
---
Please note, all content published on this page is provided by our guest blogger/s, based on their real-life experiences. We invite you to discuss this blog via PAC-UK's Twitter profile and ask you to tag @PACUKadoption in to your posts and use the hashtag #PacukBlog
This blog is the twenty-second of our regular 'guest blogger' platform which we started in 2019. We would love to hear from adoptees, birth parents (and relatives), adoptive parents/carers, special guardians and professionals who are interested in taking part in future blogs. If this interests you please email leon@pac-uk.org.