Family Action invite you to start your festive season by joining us for a magical evening at our Christmas Concert on Thursday 5th December.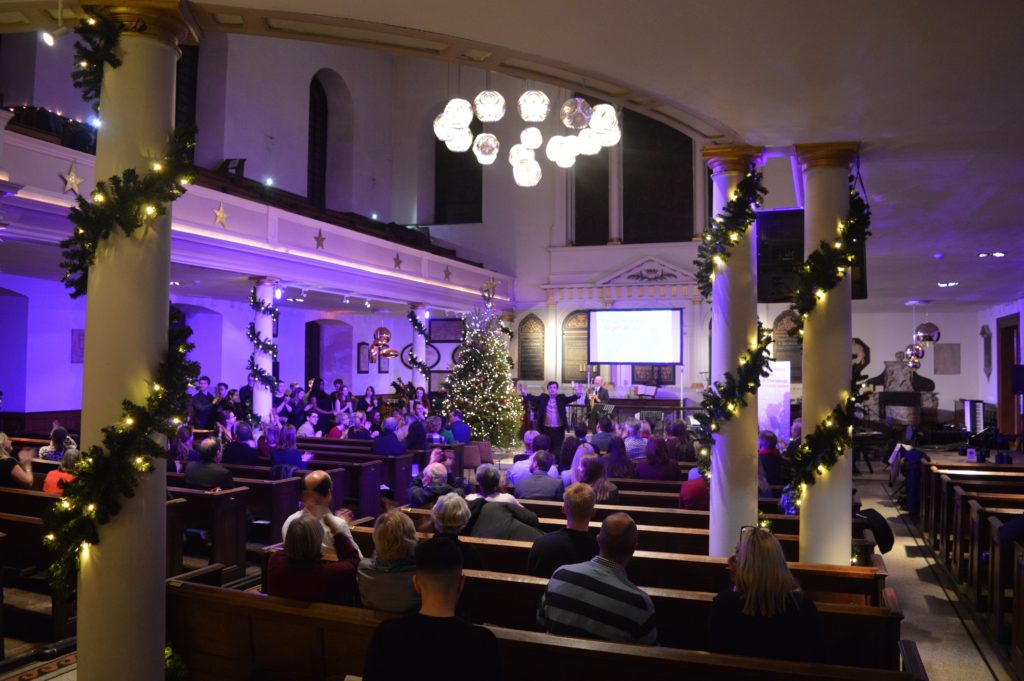 This inspiring and uplifting evening will be presented by a very special guest, who'll be joined by a stunning line up of choirs and soloists in the wonderful acoustics of the Saint James's Church.
You'll be treated to festive mince pies and bubbly while you listen to and sing along with all your favourite Christmas classics. By joining us this Christmas you'll be making a huge difference to the children and families we support.
Christmas is often a time for celebration and spending quality time with our families and friends. However for many families across the country pressures such as living in poverty, experiencing family breakdown, or mental ill health can make Christmas a particularly challenging time.
For 150 years Family Action has been helping some of the most vulnerable families across the country who are struggling to cope. We provide a wide range of innovative and expert services to give families the support they need to tackle the pressures they're facing, giving them the chance to enjoy a happier Christmas together as a family.
Date: 5th December 2019
Time: 7.00pm (Doors open 6.30pm)
Where: Saint James Church, 1 Saint James Walk, London, EC1R 0AP
Tickets: £15 adults, £10 children and free for under 5's
Special offer for Family Action supporters: Use promo code Staff2019 at checkout and receive a 10% discount on your order!
Click here to buy your Family Action Christmas Concert 2019 tickets via Eventbrite
---
Family Action and PAC-UK formally merged on Saturday 1 December 2018. Read the full press release here.