We are thrilled to have been contacted by Jez Joseph, who will be running in the first ever London Landmarks Half Marathon on Sunday 25 March 2018.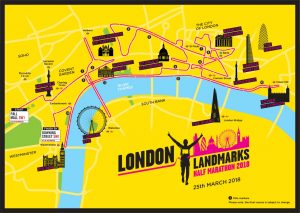 He will be contributing his sponsorship money to PAC-UK, in memory of his friend Phil, who passed away. Jez says:
"Phil was one of the nicest guys you could meet and a really good soul and character. He had a great sense of humour that was sure to have you in stitches. He will be remembered as a loving son, brother, nephew and certainly in my case friend!
Both Phil and myself had taken to getting fit (separately) and he even shared a photo of his first run away from a treadmill and it got me thinking that we have goals and ambitions and all too soon life can cut them short.
So to remember Phil I will be running the London Landmarks Half Marathon and raising money for one of his charities. I would be extremely grateful if you would support me in this tribute to a top man!"
Jez lost a whopping eight stones (50 kilos!) since his fitness kick started, so here's to the new Jez and may he do a great run! To sponsor Jez please go to his fundraising page and make a secure online donation here.
PAC-UK staff and supporters participate in a number of regular sporting and fundraising events each year. Click here for more information.
---
Note: London Landmarks Half Marathon is a brand new, closed road central London run. It is the only half marathon to go through both the City of London and the City of Westminster.
10,000 runners will start on Pall Mall, finish by Downing Street and have fabulous views of London's most iconic landmarks including Big Ben, St Paul's Cathedral, Nelson's Column, the Gherkin, the Shard, the Tower of London and the London Eye.
The event is not your average half marathon! It will celebrate London's wonderful culture and heritage, runners and spectators will discover London's 'quirky & hidden' secrets.