In response to the Covid-19 pandemic, 23 councils across London have joined together, as Adopt London, to commission a bespoke therapeutic support service for adoptive families and for families caring for children under Special Guardianship Orders.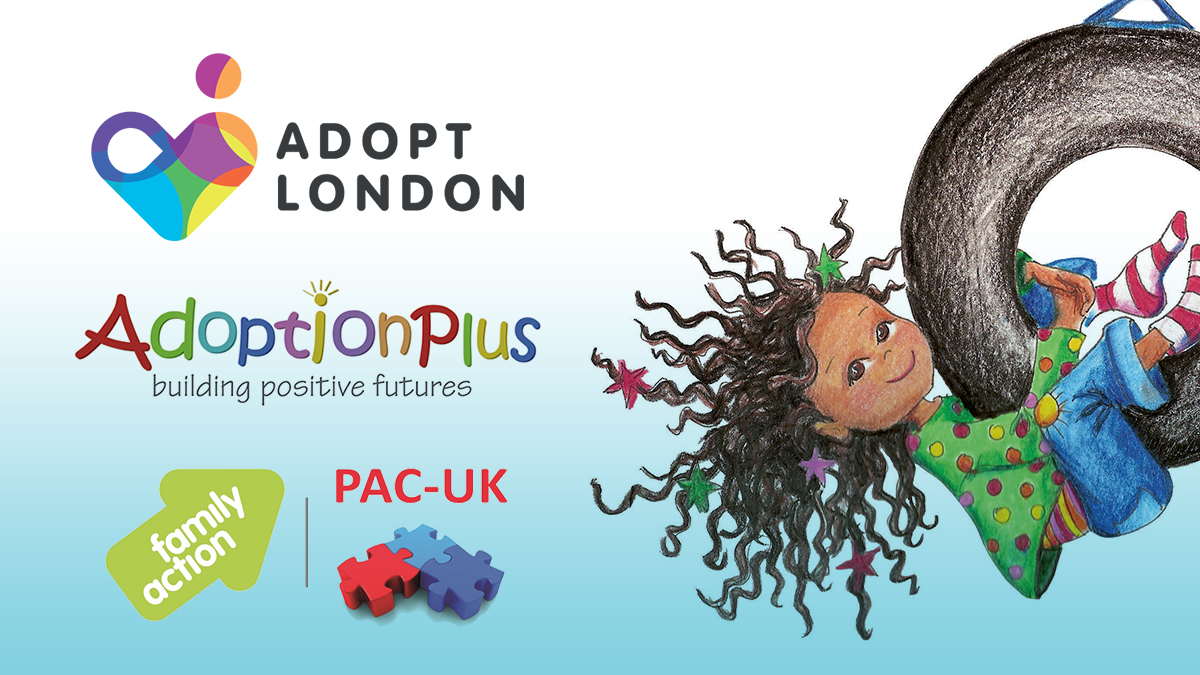 Utilising part of a national £8m fund announced by Education Secretary Gavin Williamson on 10th April, Adopt London have commissioned support that will benefit around 700 families across the capital.
Adoptionplus and PAC-UK are working in close partnership to provide therapeutic support to families struggling with the multiple challenges linked to the pandemic.
Adoptionplus is a pioneering therapeutic adoption agency which helps some of the most vulnerable children and young people in the UK find families. Since September 2018, Adoptionplus has been run in partnership with children's charity Barnardo's.
PAC-UK is the country's largest independent adoption support agency, supporting over 5,000 people affected by adoption and permanency every year. Since December 2018, PAC-UK has been part of Family Action, a national charity committed to building stronger families and brighter lives.
Joanne Alper, Adoptionplus Director, said:
"We're delighted to announce this ground breaking new partnership. At a time when Covid-19 is forcing people apart and many are feeling alone and isolated, 23 London councils are coming together to support families in need. The current situation is clearly difficult for many people living and working in social isolation but can be particularly challenging for families caring for children who've suffered abuse and trauma. That's why it's so important for those families to have quick access to the specialist support they need during the next few months."
"We have always believed in the healing power of relationships and this new partnership approach to the delivery of therapeutic support is a wonderful example of the benefits this can bring. In addition to working with 23 London boroughs, Adoptionplus is also pleased to be working together with PAC-UK to provide a helpful and responsive service to families at this difficult time."
David Holmes CBE, Family Action Chief Executive, said:
"Family Action is very pleased that our adoption support agency PAC-UK, together with Adoptionplus, are able to provide these responsive and tailored packages of immediate support to adoptive and SG families during the challenging times of Covid-19. Our combined experience and our longstanding relationships with the 23 councils within Adopt London have stood us in good stead to consider what families need most at this time and to devise therapeutic packages aimed at effectively meeting families' requests for additional support."
Sue May, Head of Service, on behalf of Adopt London, said:
'The four Adopt London regional adoption agencies are committed to providing the best possible support to all our families and are pleased to be able to further develop our partnership work with Adoptionplus and PAC-UK. We know this will provide a valuable lifeline to our families during these difficult times."
This service will be available from 18 May 2020 until 26 September 2020 and can be accessed by calling the PAC-UK delivered Adopt London Helpline on 020 7284 5874 (open Monday to Saturday 7.00pm to 9.00pm) or the PAC-UK regular Advice Line on 020 7284 5879 (open Monday, Tuesday and Friday 10.00am to 4.00pm and Wednesday and Thursday 2.00pm to 7.30pm). Families or social workers can also refer online at www.pac-uk.org/adoptlondon or email adoptlondon@pac-uk.org to request a call back.
Following the initial call, families will be offered follow-up support packages from PAC-UK, and if further therapeutic support is required, Adoptionplus therapists will provide a range of different therapeutic services including Dyadic Developmental Psychotherapy (DDP) Parent Consultations, specialist support for teenagers, attachment informed sensory regulation support and couple counselling.
For more information about Adoptionplus, visit www.adoptionplus.co.uk, email enquiries@adoptionplus.co.uk or call 01908 218251.
For more information about PAC-UK, visit www.pac-uk.org, email advice@pac-uk.org or call 020 7284 5879.
---
Notes to editors:
A Special Guardianship Order is a legal order under which a friend or family member cares for children who can't live with their birth parents.
About PAC-UK
PAC-UK, part of Family Action, is the country's largest independent Adoption Support Agency. Our vision is that all those affected by adoption, Special Guardianship and other forms of permanent care are supported and enabled to live their lives to the full. We have built our expertise over a 30 year period, and now support over 5,000 people every year. PAC-UK was rated as Ofsted 'outstanding' in all areas following our most recent inspection.
About Family Action
Family Action is a national charity committed to building stronger families and brighter lives. Since the charity was founded in 1869, we have helped children and families overcome the challenges they face through a wide range of practical, emotional and financial support. With some 165 community-based services across the UK, we currently support more than 60,000 families each year. Our work covers the whole life span and includes a wide range of services for children and young people and services for adults affected by mental ill health. Our family work stretches from intensive whole family support to more targeted services for families affected by adoption, special guardianship, separation, special educational needs, disability, domestic violence and sexual abuse. We also provide over 2,000 welfare and educational grants every year to people in financial crisis. Through the National School Breakfast Programme, we provide a healthy breakfast to more than 280,000 pupils every school day. We also offer free and immediate support to adult family members through our national helpline, FamilyLine, and are recognised as a leading provider of specialist training and consultancy. Registered Charity Number: 264713. Website www.family-action.org.uk. Twitter @family_action
About Adopt London
Adopt London comprises of four regional adoption services who undertake adoption work for 23 London Local authorities. We are committed to working in partnership to provide excellent support for all our adoptive families. Together we provide services for: Barking & Dagenham, Barnet, Brent, Camden, Croydon, Ealing, Enfield, Hackney, Hammersmith & Fulham, Haringey, Havering, Hounslow, Islington, Kingston, Lambeth, Lewisham, Merton, Newham, Richmond, Southwark, Sutton, Tower Hamlets and Wandsworth.
About Adoptionplus
Adoptionplus is part of Barnardo's and is an Ofsted "outstanding" adoption agency based near Milton Keynes, with a strong commitment to the development and provision of effective and helpful services.
About Barnardo's
Last year around 300,000 children, young people, parents and carers were supported by Barnardo's through more than 1,000 services across the UK, such as young carers, care leavers, foster carers and adoptive parents, training and skills or parenting classes. We work to change the lives of vulnerable children in the UK and every year we help thousands of families to build a better future. But we cannot do it without you. Visit www.barnardos.org.uk to find out how you can get involved. Registered charity No. 216250 and SC037605. Follow Barnardo's media team on Twitter @BarnardosNews