We would first like to thank every benefactor and PAC-UK supporter for their generosity over the last twelve months. In 2015/16, we raised £296,943 from trusts and foundations and received £19,414 in donations and gifts.
Over the past two years, PAC-UK has grown to become the nation's largest independent adoption support agency. We feel an ever greater responsibility to fulfil  our vision - that all people affected by adoption are supported and helped to live life to the full . Our aim is to make positive improvements in the daily lives of  all our service users.
Here are some examples of the difference we've made:
"Our counsellor is a miracle worker, caring, supportive and brilliant in how she helps the children tackle really difficult memories and feelings so that they may understand themselves better and go forward in their lives."

- Adoptive family following therapeutic intervention

"I do find it helpful talking to my counsellor because she understands what I'm feeling more than most people. She gives me good feedback."

- Adopted adult

"The feedback staff gave me today is brilliant; they feel so much more equipped to think about these situations differently and with much more understanding of the children's perspective."

- Head Teacher following intervention by Education Service

"The support was excellent. I was able to deal with my issues and move on with my life. PAC-UK has been a life saver for me, I am very grateful."

- Birth relative
With major policy changes underway, PAC-UK has entered an exciting period of growth. Enquiries to our Advice Line were over 3,000 in 2015/16, and requests for individual counselling and family therapy have reached unprecedented levels. We are aware, though, that there are still gaps in provision and PAC-UK must continue to work hard to ensure that all those needing help can access it.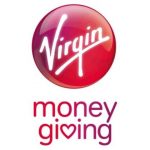 Your support can help us fill that unmet need, and we are appealing to you to set up a regular monthly standing order to the benefit of PAC-UK.  We are so grateful to our current regular donors, whose contributions – whether £3 or £50 a month – demonstrate  their commitment to our vision. Please help us build better futures for more people!
Please visit our Virgin Money Giving page for information about setting up regular payments via Virgin Money Giving, or ask your bank to set up a standing order.
---
PAC-UK staff and supporters participate in a number of regular sporting events each year. Forthcoming events in 2017 include:
Brighton Marathon - April 2017
The Great North Run - September 2017
10k Regent's Park Run - November 2017
We encourage people to arrange their own fundraising events and can guide and inspire you along your journey.
For more information, please visit Our Events page.