This month, we welcome our youngest ever PAC-UK guest blogger! A, aged 10, tells us why she loves being in a kinship family and the special bond she has with her sister. A huge thank you from all at PAC-UK to A for writing this piece... and for sharing her amazing drawings too!
I love being in a kinship family because I get to experience the life of being an older sister. My sister can be sweet, caring and loving but a diva at times.
I also love singing nursery rhymes with her, and her favorite one is 'head, shoulders, knees and toes' - my sister loves playing hide and seek (see drawing) and enjoys running around!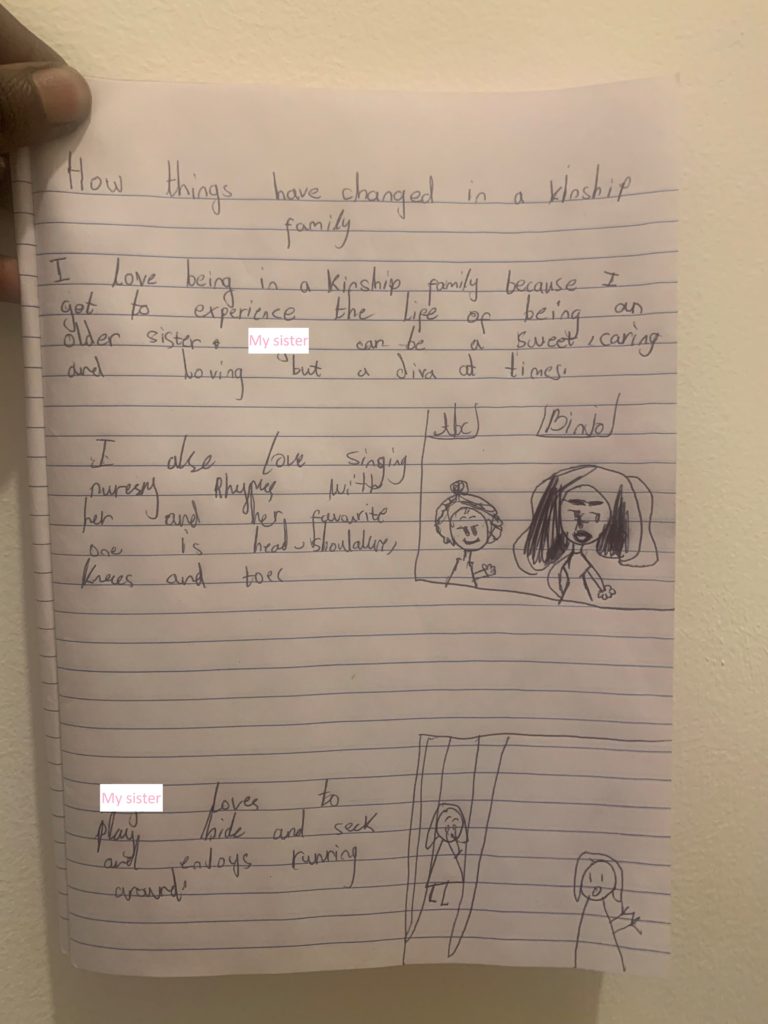 ---
Please note, all content published on this page is provided by our guest blogger/s, based on their real-life experiences. We invite you to discuss this blog via PAC-UK's Twitter profile and ask you to tag @PACUKadoption in to your posts and use the hashtag #PacukBlog
This blog is the seventeenth of our regular 'guest blogger' platform which we started in 2019. We would love to hear from adoptees, birth parents (and relatives), adoptive parents/carers, special guardians and professionals who are interested in taking part in future blogs. If this interests you please email leon@pac-uk.org.