PAC is pleased to invite friends, supporters and well-wishers to a Roast Chicken and Steak Feast in celebration of adoption. This will take place on the evening of Tuesday 4 March 2014.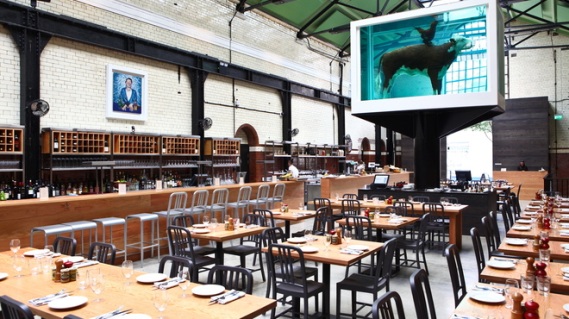 The Feast will take place at the remarkable Tramshed in Shoreditch – a new restaurant from celebrated chef Mark Hix in a turn-of-the-century Grade II-listed industrial building which once housed the local tram's electricity generators. HIX restaurants are renowned for Mark's unique take on British seasonal cuisine. Mark is also known for his love of art and Tramshed has its very own art gallery, where the Feast will be held.
The evening's Menu includes a welcome cocktail, a selection of starters, roast chicken and steak main course with 3 side dishes, dessert, half a bottle of wine, tea and coffee. PAC Patron, food and wine expert Matthew Fort, will be hosting the event alongside Mark Hix.
Price: £100 per person, made up of:
£60 per person for the full menu including half a bottle of wine, plus
£40 minimum donation towards the work of PAC
Please invite your family, your friends and your colleagues to participate in a great night out for a good cause! The meal will be served banquet-style at long trestle tables.
You can use this registration form to book and pay for your tickets. Once you have completed the registration form you will receive an automated email with details of your booking.
There is the option to add a further (gift-aidable) donation by using the first drop down menu under 'registration details'. If you are purchasing more than one ticket please click on the yellow 'add more attendees' box at the bottom of the registration form before clicking submit.
Our aim is to raise £4,500 from the event to fund therapeutic groups at PAC's offices so please give generously! If you are unable to attend but would still like to make a donation to PAC please click here!
Please contact us if you have any questions.