If you are a Professional working for one of the following Local Authorities or an individual living in one of the areas listed you may choose the 'PAC-UK Subscribing Local Authorities' price when making a booking.
Correct as at 17 February 2021.
London/South
Adopt London East
Barking & Dagenham
Havering
Newham
Tower Hamlets
Adopt London North
Barnet
Camden
Enfield
Hackney
Haringey
Islington
Adopt London South
Croydon
Kingston
Lambeth
Lewisham
Merton
Richmond
Southwark
Sutton
Wandsworth
Adopt London West
Brent
Ealing
Hammersmith & Fulham
Hounslow
Coram - Ambitious for Adoption
City of London
Harrow
Hillingdon
Kensington & Chelsea
Redbridge
Waltham Forest
Westminster
Other
Essex
Suffolk
Thurrock
Leeds/North
Adoption Counts
Cheshire East
Manchester
Salford
Stockport
Trafford
Adoption in Merseyside
Knowsley
Liverpool
Sefton
Wirral
Adopt North East
Gateshead
Newcastle upon Tyne
North Tyneside
Northumberland
South Tyneside
Adoption Now
Bolton
Blackburn with Darwen
Bury
Oldham
Rochdale
Tameside
One Adoption North & Humber
East Riding of Yorkshire
Hull City Council
North East Lincolnshire
North Lincolnshire
North Yorkshire
York
One Adoption South
Barnsley
Doncaster
Rotherham
Sheffield
One Adoption West Yorkshire
Bradford
Calderdale
Kirklees
Leeds
Wakefield
Together for Adoption
Cheshire West & Chester
Halton
St Helen's
Warrington
Wigan
Other
Birmingham
Lincolnshire CC

   Note: The full price including VAT is displayed in the drop down boxes.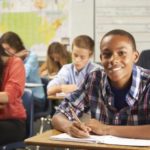 In this online training event via Zoom for adoptive parents, carers and prospective parents and carers, attendees will have the opportunity to find out more about how to:
Support your child with the transition between home and school
Learn more about how your child's early life may present in school
Find ways to work in partnership and communication effectively with the school
Navigate educational support including information on pupil premium plus and Education Health Care Plans
Availability: Spaces remaining.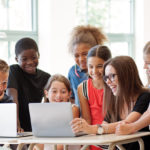 For adopted and permanently placed children, transitions can be a trigger and can significantly impact on anxieties and difficulties. This has very possibly had more significant dimensions in this unprecedented school year due to the Pandemic. This training aims to develop your understanding of the specific impact that transitions can have on permanently placed children and learn about strategies that can support children. It will include "good hello's": working to get it right from the start, and "good goodbyes": helping children leave their previous school or setting. It will also include addressing the possible heightened sensitivities to transitions due to recent pandemic and the effect this has had on children's life at school.
Availability: Spaces remaining.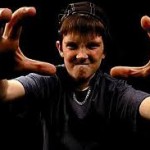 The 10 weekly online sessions for adoptive parents and carers will take place from 10.30am to 12.00 noon on Thursday mornings via Zoom on the following dates:
September 23 & 30
October 7, 14 & 21
November 4, 11, 18 & 25
December 2
The group includes two follow-up group sessions plus two telephone sessions per participant or couple.
Availability: Last few spaces only.
IMPORTANT: To ensure we are alerted to your booking you must 'Confirm Registration' after submitting your details. You will also get a confirmation email when you do this.
If you do not receive the confirmation email within a few minutes, please check your Junk folder just in case the confirmation email got delivered there instead of your Inbox. If so, select the confirmation message and mark it Not Junk, which should allow future messages to get through.
Once you have confirmed registration you must select an 'online' or 'off-line' payment option. If paying by Debit/Credit card you must click on the PayPal icon under 'On-line Payment Processing'. You will be redirected to a PayPal screen where you can either login to PayPal (if you have a PayPal account) OR click on the 'Check Out as a Guest' button where you can pay via Debit/Credit card without needing to login to a PayPal account.