If you are a Professional working for one of the following Local Authorities or an individual living in one of the areas listed you may choose the 'PAC-UK Subscribing Local Authorities' price when making a booking.
Correct as at 1 May 2023.
London/South
Adopt London East
Barking & Dagenham
Havering
Newham
Tower Hamlets
Adopt London North
Barnet
Camden
Enfield
Hackney
Haringey
Islington
Adopt London South
Croydon
Greenwich
Kingston
Lambeth
Lewisham
Merton
Richmond
Southwark
Sutton
Wandsworth
Adopt London West
Brent
Ealing
Hammersmith & Fulham
Hounslow
Coram - Ambitious for Adoption
City of London
Harrow
Hillingdon
Kensington & Chelsea
Redbridge
Waltham Forest
Westminster
Other
Essex
Suffolk
Thurrock
Leeds/North
Adoption Counts
Cheshire East
Manchester
Salford
Stockport
Trafford
Adoption in Merseyside
Knowsley
Liverpool
Sefton
Wirral
Adopt North East
Gateshead
Newcastle upon Tyne
North Tyneside
Northumberland
South Tyneside
Adoption Now
Bolton
Blackburn with Darwen
Bury
Oldham
Rochdale
Tameside
One Adoption North & Humber
East Riding of Yorkshire
Hull City Council
North East Lincolnshire
North Lincolnshire
North Yorkshire
York
One Adoption South
Barnsley
Doncaster
Rotherham
Sheffield
One Adoption West Yorkshire
Bradford
Calderdale
Kirklees
Leeds
Wakefield
Together for Adoption
Cheshire West & Chester
Halton
St Helen's
Warrington
Wigan
Other
Birmingham
Lincolnshire CC
Sunderland

   Note: The full price including VAT is displayed in the drop down boxes.
Online CPV-NVR Parent Group 32 via Zoom: Weekly online sessions (Thursday mornings) for adoptive parents and carers of children presenting challenging, destructive and violent behaviour
Description: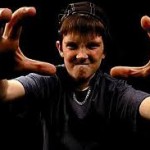 The 10 weekly online sessions for adoptive parents and carers will take place from 10.00am to 11.30am on Thursdays via Zoom on the following dates:
September 14, 21 & 28
October 5, 12 & 19
November 2, 9, 16 & 23
The group includes one follow-up group session on December 7 2023 plus one initial consultation meeting, one review meeting and one report per participant or couple.
We will be coordinating with the different half terms over the country and may adapt the above dates if needed.
Who should attend
Adoptive parents and special guardians.
Participants will learn to:
- Take a firm stance against violence
- Hold back from physical or verbal violence
- Increase positive presence in your child's life
- De-escalate conflicts
- Break the cycle of shame and silence
- Make changes in relating to your child in the long term
- Reduce distress for parent and child
- Feel more in control
- Recruit and use supporters
- Enjoy the benefits of being part of a group
Facilitators
Jeanine Heismann is a registered Art Psychotherapist, NVR-UK Accredited Group Practitioner and NVR Supervisor. Jeanine has run groups for parents/carers and trained professionals in a number of settings. Jeanine has supported parents and guardians looking after children and young adults with complex needs, who have experienced criminal and sexual exploitation in the community and have become involved with gangs. Jeanine has worked with looked after children in residential care, foster care and school settings. Jeanine is passionate about using NVR to create a network of concerned adults for safeguarding children and young people and promoting positive relationships at all stages of life.
Parent Graduate with lived experience of dealing with challenging behavior and implementing NVR - Participants have found it invaluable to have Parent Graduate Facilitators with lived experience (been there and got the t-shirt) as an integral part of the NVR team.
Price excluding VAT
£2,425 per person
£3,898 per couple
IMPORTANT: If you are making a couples booking you MUST click on the yellow 'Add more attendees' toggle box at the bottom of the booking form and add the requested partner details information. This will also ensure you are charged the correct price when you submit your booking form.
Payment via the Adoption Support Fund (ASF):
Adoptive Parents and Special Guardians
Please register your expression of interest by emailing  cpv@pac-uk.org
Please approach your local authority as soon as possible, sending them this flyer. They must apply for ASF funding. Please include social worker/ support team contact details in your expression of interest email.
Social workers
Please register your expression of interest for parents to attend by emailing cpv@pac-uk.org
It is then crucial that you apply to the ASF as a matter of urgency. We will send you a breakdown of costs to facilitate the ASF application. We will also ask you to complete a referral form so we have some information about the family's situation.
Once you have submitted the application to the ASF please complete the online booking form at pac-uk.org/cpv and select 'Invoice' for 'Payment Type' and 'ASF – PON to follow' (Purchase Order No) unless already known. This will mean that a place will be held for the parent.

Paying Privately
Please register your expression of interest by emailing cpv@pac-uk.org We will get back to you at the earliest opportunity.
If you have any questions about this online group, please call 020 7284 0555 or email us cpv@pac-uk.org or Kasia kasia@pac-uk.org.
IMPORTANT: To ensure we are alerted to your booking you must 'Confirm Registration' after submitting your details. You will also get a confirmation email when you do this.
If you do not receive the confirmation email within a few minutes, please check your Junk folder just in case the confirmation email got delivered there instead of your Inbox. If so, select the confirmation message and mark it Not Junk, which should allow future messages to get through.
Once you have confirmed registration you must select an 'online' or 'off-line' payment option. If paying by Debit/Credit card you must click on the PayPal icon under 'On-line Payment Processing'. You will be redirected to a PayPal screen where you can either login to PayPal (if you have a PayPal account) OR click on the 'Check Out as a Guest' button where you can pay via Debit/Credit card without needing to login to a PayPal account.