If you are a Professional working for one of the following Local Authorities or an individual living in one of the areas listed you may choose the 'PAC-UK Subscribing Local Authorities' price when making a booking.
Correct as at 17 February 2021.
London/South
Adopt London East
Barking & Dagenham
Havering
Newham
Tower Hamlets
Adopt London North
Barnet
Camden
Enfield
Hackney
Haringey
Islington
Adopt London South
Croydon
Kingston
Lambeth
Lewisham
Merton
Richmond
Southwark
Sutton
Wandsworth
Adopt London West
Brent
Ealing
Hammersmith & Fulham
Hounslow
Coram - Ambitious for Adoption
City of London
Harrow
Hillingdon
Kensington & Chelsea
Redbridge
Waltham Forest
Westminster
Other
Essex
Suffolk
Thurrock
Leeds/North
Adoption Counts
Cheshire East
Manchester
Salford
Stockport
Trafford
Adoption in Merseyside
Knowsley
Liverpool
Sefton
Wirral
Adopt North East
Gateshead
Newcastle upon Tyne
North Tyneside
Northumberland
South Tyneside
Adoption Now
Bolton
Blackburn with Darwen
Bury
Oldham
Rochdale
Tameside
One Adoption North & Humber
East Riding of Yorkshire
Hull City Council
North East Lincolnshire
North Lincolnshire
North Yorkshire
York
One Adoption South
Barnsley
Doncaster
Rotherham
Sheffield
One Adoption West Yorkshire
Bradford
Calderdale
Kirklees
Leeds
Wakefield
Together for Adoption
Cheshire West & Chester
Halton
St Helen's
Warrington
Wigan
Other
Birmingham
Lincolnshire CC

   Note: The full price including VAT is displayed in the drop down boxes.
Voices of adopted people: Messages for change - delivered via Zoom
Description: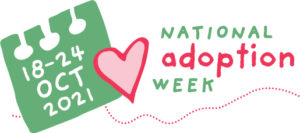 This FREE to attend event is open to all parties affected by adoption and permanency, including social workers and other professionals.
Join us for a day of adopted people speaking about their varied experiences and their priorities for the adoption sector. Our fantastic lineup of guest speakers includes Debbie Nahid (TTAG), Claire (How To Be Adopted), Shania Ives and Annalisa Toccara (Adoptee Futures), Gilli Bruce, Zara Phillips and our amazing Adopteens!
Event start time 10.00am | Lunch break 12.30pm | Event end time 3.00pm
There will be interactive Zoom polling on priorities for the sector and reflections, panel discussions and our Adopteens members will be sharing a specially commissioned film for this event on adoption, birth family, identity and what's needed as they move into adulthood.
A detailed agenda and Zoom link will be sent to all attendees closer to the time.
Who should attend
This event is open to all parties affected by adoption and permanency, including social workers and other professionals working with children and families.
Price excluding VAT
Free - please disregard the dietary requirements question that automatically pulls through to this booking form (not applicable for online events).
IMPORTANT: To ensure we are alerted to your booking you must 'Confirm Registration' after submitting your details. You will also get a confirmation email when you do this.
If you do not receive the confirmation email within a few minutes, please check your Junk folder just in case the confirmation email got delivered there instead of your Inbox. If so, select the confirmation message and mark it Not Junk, which should allow future messages to get through.
Once you have confirmed registration you must select an 'online' or 'off-line' payment option. If paying by Debit/Credit card you must click on the PayPal icon under 'On-line Payment Processing'. You will be redirected to a PayPal screen where you can either login to PayPal (if you have a PayPal account) OR click on the 'Check Out as a Guest' button where you can pay via Debit/Credit card without needing to login to a PayPal account.