If you are a Professional working for one of the following Local Authorities or an individual living in one of the areas listed you may choose the 'PAC-UK Subscribing Local Authorities' price when making a booking.
Correct as at 17 February 2021.
London/South
Adopt London East
Barking & Dagenham
Havering
Newham
Tower Hamlets
Adopt London North
Barnet
Camden
Enfield
Hackney
Haringey
Islington
Adopt London South
Croydon
Kingston
Lambeth
Lewisham
Merton
Richmond
Southwark
Sutton
Wandsworth
Adopt London West
Brent
Ealing
Hammersmith & Fulham
Hounslow
Coram - Ambitious for Adoption
City of London
Harrow
Hillingdon
Kensington & Chelsea
Redbridge
Waltham Forest
Westminster
Other
Essex
Suffolk
Thurrock
Leeds/North
Adoption Counts
Cheshire East
Manchester
Salford
Stockport
Trafford
Adoption in Merseyside
Knowsley
Liverpool
Sefton
Wirral
Adopt North East
Gateshead
Newcastle upon Tyne
North Tyneside
Northumberland
South Tyneside
Adoption Now
Bolton
Blackburn with Darwen
Bury
Oldham
Rochdale
Tameside
One Adoption North & Humber
East Riding of Yorkshire
Hull City Council
North East Lincolnshire
North Lincolnshire
North Yorkshire
York
One Adoption South
Barnsley
Doncaster
Rotherham
Sheffield
One Adoption West Yorkshire
Bradford
Calderdale
Kirklees
Leeds
Wakefield
Together for Adoption
Cheshire West & Chester
Halton
St Helen's
Warrington
Wigan
Other
Birmingham
Lincolnshire CC

   Note: The full price including VAT is displayed in the drop down boxes.
Non-Violent Resistance (NVR) Awareness Day - Leeds
Description: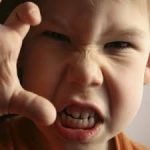 A first introduction to NVR principles and methods for adoptive parents and other permanent carers (support workers can attend with a parent if they feel it is appropriate to).
Participants will become familiarised with the underlying principles of NVR, and learn about some of the core methods which help build 'new authority' in the family and re-connect parent and child.*
Topics covered
Building parental presence, when consequences or rewards have not been working: actual physical presence, embodied & systemic presence.
Exploring non-violent methods which use and build parental presence, such as the announcement, campaign of concern and sit in.
When parents can't see the wood for all the trees: the art of prioritising which problems to tackle.
From shame to support and re-connection between parent and child: understanding and using reconciliation gestures to restore and relationships and address the unmet needs of the child.
From shame to repair and belonging: challenging and supporting children and young people to make reparation to others, so they can once again find their place in the family and community.
Trainers
Charlene Campbell, PTUK Play Therapist – Charlene is a PTUK qualified Play Therapist and has a professional registration with BACP. Charlene has worked with children and young people for 20 years. Some of this time was spent helping primary aged children break down barriers to learning within an educational context. This consisted of delivering sessions to groups of young people to help tackle difficulties such as self-esteem, confidence, bullying and friendship. She has spent a number of years working with Looked After Children who display extremely challenging behaviour and experience social, emotional and behavioural difficulties. Charlene currently works as a play therapist, supporting children/young people improve their mental health and wellbeing and also supports families and schools who need advice about difficulties experienced by their pupils. Charlene delivers NVR to groups and to individual parents, and is a Certified Theraplay© Practitioner trained in Dyadic Developmental Psychotherapy.
Tanya Killick, Adopteens Project Worker & Child and Family Therapist – Tanya is a qualified Social Worker who has been working at PAC-UK since 2014. Tanya has several roles within PAC-UK, which include supporting adoptive families through PAC-UK's Child to Parent Violence (CPV) Programme, co-facilitating PAC-UK CPV Parent Groups, and delivering PAC-UK's CPV Programme to individual families. Tanya co-leads Adopteens (formerly AT-iD Project), an innovative pilot project designed and led by teenage adoptees, aimed at building friendships and giving teens a space to be themselves. Tanya is passionate about enabling adoptees to have a voice on the issues that matter to them, to improve understanding and the way we work to support people affected by adoption. Tanya also works in PAC-UK's Adult Services team offering emotional and letterbox support to first family members and works on Tanya has completed training in Dyadic Developmental Psychotherapy (DDP) (Level One) and enjoys the non- judgmental use of PACE when working with people affected by trauma.
Prices excluding VAT
PAC-UK subscribing LAs/all self paying carers - Individual carers: £81 (£97.20 incl. VAT);  Couples: £152.50 (£183 incl. VAT);
PAC-UK non-subscribing LAs - Individual carers: £93.50 (£112.20 incl. VAT);  Couples: £174.50 (£209.40 incl. VAT);
If you do not know if you are in a PAC-UK subscribing Local Authority area please use the link at the top of this page.
IMPORTANT: To ensure we are alerted to your booking you must 'Confirm Registration' after submitting your details. You will also get a confirmation email when you do this.
If you do not receive the confirmation email within a few minutes, please check your Junk folder just in case the confirmation email got delivered there instead of your Inbox. If so, select the confirmation message and mark it Not Junk, which should allow future messages to get through.
Once you have confirmed registration you must select an 'online' or 'off-line' payment option. If paying by Debit/Credit card you must click on the PayPal icon under 'On-line Payment Processing'. You will be redirected to a PayPal screen where you can either login to PayPal (if you have a PayPal account) OR click on the 'Check Out as a Guest' button where you can pay via Debit/Credit card without needing to login to a PayPal account.