If you are a Professional working for one of the following Local Authorities or an individual living in one of the areas listed you may choose the 'PAC-UK Subscribing Local Authorities' price when making a booking.
Correct as at 1 December 2019.
London/South
Adopt London East
Barking & Dagenham
Havering
Newham
Tower Hamlets
Adopt London North
Barnet
Camden
Enfield
Hackney
Haringey
Islington
Adopt London South
Croydon
Kingston
Lambeth
Lewisham
Merton
Richmond
Southwark
Sutton
Wandsworth
Adopt London West
Brent
Ealing
Hammersmith & Fulham
Hounslow
Coram - Ambitious for Adoption
Bromley
City of London
Harrow
Hillingdon
Kensington & Chelsea
Redbridge
Waltham Forest
Westminster
Other
Essex
Medway
Suffolk
West Sussex
Leeds/North
Adoption Counts
Cheshire East
Manchester
Salford
Stockport
Trafford
Adoption in Merseyside
Knowsley
Liverpool
Sefton
Wirral
Adopt North East
Gateshead
Newcastle upon Tyne
North Tyneside
Northumberland
South Tyneside
Adoption Now
Bolton
Blackburn with Darwen
Bury
Oldham
Rochdale
Tameside
One Adoption North & Humber
East Riding of Yorkshire
Hull City Council
North East Lincolnshire
North Lincolnshire
North Yorkshire
York
One Adoption South
Barnsley
Doncaster
Rotherham
Sheffield
One Adoption West Yorkshire
Bradford
Calderdale
Kirklees
Leeds
Together for Adoption
Cheshire West & Chester
Halton
St Helen's
Warrington
Wigan
Other
Birmingham
Lincolnshire CC

   Note: The full price including VAT is displayed in the drop down boxes.
2020 National Conference: Beyond Trauma Informed – Strategies to create healing environments - Birmingham
Description: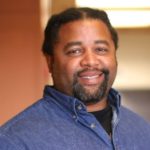 We are delighted to host Bryan Post, author of the 'Great Behaviour Breakdown', for our 2020 National Conference: "Beyond Trauma Informed – Strategies to Create Healing Environments". The conference will be held in Birmingham on 12th June.
Bryan will focus on practical strategies to help parents and carers to create a 'trauma responsive environment' for children who have suffered early life adversity or developmental trauma. Many of the typical behavioural and relational difficulties these children struggle with will be addressed by Bryan, offering a range of realistic 'love based' responses, which you can try straight away to lessen family stress and improve family relationships.
After lunch (2-2.30pm), UK based Denise Golding and Zach Gomm will briefly talk about their work on the 'Great Behaviour Breakdown' parenting model here in the UK.
The term 'trauma informed' is compelling in today's environments that serve children, but is it enough? In his presentation Bryan goes beyond trauma informed and shares how we must become trauma responsive as well as  trauma informed. A trauma responsive environment looks and feels differently and that makes all of the difference! After this presentation you will think afresh about how to actively respond to your child, or the families you are supporting as a professional.
After lunch (2-2.30pm) Denise and Zach will be introducing their work on the Great Behaviour Breakdown (GBB) parenting model in the UK and their exciting new Training the Trainers GBB programme.
Who should attend
Adoptive parents and other permanent carers
Social workers and other professionals working in adoption and permanency
Speakers
Bryan Post, an adopted and former foster child, is one of America's foremost child behaviour and adoption experts, and founder of www.PostInstitute.com. He is host of Post's Daily Dose, an original facebook live show on five days a week at 6:30pm on facebook.com/postinstitute. You can receive a free copy of his best-selling adoption parenting book From Fear to Love by going to https:///www.feartolovebook.com.
Denise Golding and Zach Gomm (www.Livelifeandlovehealing.co.uk) teach the Great Behaviour Breakdown (GBB) Parenting Model throughout the UK to parents and professionals. The GBB model provides a practical 'love-based' toolbox of techniques with effective, relationship-based parenting strategies for adopters, foster-carers, special guardians and birth parents who are caring for children with a range of challenging behaviours, stemming from Trauma, Attachment Disruption, ASD, ADHD and other mental health difficulties.
Benefits of attending
Learn how early life experiences shape your child's emotions and behaviours.
Discover the single biggest cause to all severe behaviours.
Understand the impact of trauma on the brain and relationships.
Explore the three pathways of communication that when suppressed cause bigger issues.
Learn specific strategies for dealing with lying, stealing, defiance and more.
Implement a three step technique that will lessen family stress and improve family relationships in 7 days or less.
Discover how to restore healing in your family by following this one daily practice.
Prices excluding VAT
PAC-UK subscribing LAs/all self paying carers - Individual carers: £116 (£139.20 incl VAT),
Couples: £191 (£229.20 incl. VAT)Professionals: £179 (£214.80 incl VAT)
PAC-UK non-subscribing LAs - Individual carers: £125 (£150 incl VAT),
Couples: £ 216 (£259.20 incl VAT), Professionals: £207 (£248.40 incl VAT)
If you do not know if you are in a PAC-UK subscribing Local Authority area please use the link at the top of this page.
IMPORTANT: To ensure we are alerted to your booking you must 'Confirm Registration' after submitting your details. You will also get a confirmation email when you do this.
If you do not receive the confirmation email within a few minutes, please check your Junk folder just in case the confirmation email got delivered there instead of your Inbox. If so, select the confirmation message and mark it Not Junk, which should allow future messages to get through.
Once you have confirmed registration you must select an 'online' or 'off-line' payment option. If paying by Debit/Credit card you must click on the PayPal icon under 'On-line Payment Processing'. You will be redirected to a PayPal screen where you can either login to PayPal (if you have a PayPal account) OR click on the 'Check Out as a Guest' button where you can pay via Debit/Credit card without needing to login to a PayPal account.