If you are a Professional working for one of the following Local Authorities or an individual living in one of the areas listed you may choose the 'PAC-UK Subscribing Local Authorities' price when making a booking.
Correct as at 14 July 2020.
London/South
Adopt London East
Barking & Dagenham
Havering
Newham
Tower Hamlets
Adopt London North
Barnet
Camden
Enfield
Hackney
Haringey
Islington
Adopt London South
Croydon
Kingston
Lambeth
Lewisham
Merton
Richmond
Southwark
Sutton
Wandsworth
Adopt London West
Brent
Ealing
Hammersmith & Fulham
Hounslow
Coram - Ambitious for Adoption
City of London
Harrow
Hillingdon
Kensington & Chelsea
Redbridge
Waltham Forest
Westminster
Other
Essex
Suffolk
Thurrock
West Sussex
Leeds/North
Adoption Counts
Cheshire East
Manchester
Salford
Stockport
Trafford
Adoption in Merseyside
Knowsley
Liverpool
Sefton
Wirral
Adopt North East
Gateshead
Newcastle upon Tyne
North Tyneside
Northumberland
South Tyneside
Adoption Now
Bolton
Blackburn with Darwen
Bury
Oldham
Rochdale
Tameside
One Adoption North & Humber
East Riding of Yorkshire
Hull City Council
North East Lincolnshire
North Lincolnshire
North Yorkshire
York
One Adoption South
Barnsley
Doncaster
Rotherham
Sheffield
One Adoption West Yorkshire
Bradford
Calderdale
Kirklees
Leeds
Wakefield
Together for Adoption
Cheshire West & Chester
Halton
St Helen's
Warrington
Wigan
Other
Birmingham
Lincolnshire CC

   Note: The full price including VAT is displayed in the drop down boxes.
The impact of developmental trauma on sensory processing - via Zoom
Description: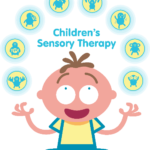 Children who have experienced developmental trauma can have altered sensory processing.
Sensory processing, combined with attachment theory, recognizes the need to target the areas of the brain that are the source of the dysfunction and works on re-wiring the brains of children with developmental trauma.
This can be done through understanding the child's sensory needs and developing sensory regulating strategies that can help the child dampen down over-responsive senses and activate under-responsive ones.
This in turn enables higher level sensory, emotional and cognitive functioning and allows for attachment/trauma-focused therapies to then work on offering effective emotional co-regulation, deepening connections, and co-creating meaningful narratives for young people in order to make better sense of themselves.
Who should attend
Pre and post adoption workers, and other professionals working with children who have experienced developmental trauma.
Pre and post adoptive parents and other permanent carers.
Trainer
Karen Hazard is owner and director of Children's Sensory Therapy Ltd. She is an Occupational Therapist who has been working in the field of Paediatrics for the last 20 years. She is an Advanced Practitioner in Sensory Integration and is a certified Sensory Attachment Intervention Practitioner. Nicola Macukewicz has been an Occupational Therapist for the past 21 years, specializing in Paediatrics, Trauma and Autism. She also has training in Sensory Integration and Sensory Attachment Intervention.
Benefits of attending
Develop an understanding Sensory Processing and the impact of this on the brain and areas of functioning, and how this impacts on presenting behaviour.
Develop an understanding of attachment patterns and how these play out in ongoing relationships.
Explore ways of supporting young people with Developmental Trauma via Sensory Techniques.
Prices excluding VAT
Subscribing LAs/all self paying carers - Individual carers: £88.00 (£105.60 incl VAT), Couples: £167.00 (£200.40 incl VAT), Professionals: £154.00 (£194.80 incl VAT)
Non-subscribing LAs - Individual carers: £102.00 (£122.40 incl VAT), Couples: £190.00 (£228.00 incl VAT), Professionals: £182.00 (£218.40 incl VAT)
If you do not know if you are in a PAC-UK subscribing Local Authority area please use the link at the top of this page.
IMPORTANT: To ensure we are alerted to your booking you must 'Confirm Registration' after submitting your details. You will also get a confirmation email when you do this.
If you do not receive the confirmation email within a few minutes, please check your Junk folder just in case the confirmation email got delivered there instead of your Inbox. If so, select the confirmation message and mark it Not Junk, which should allow future messages to get through.
Once you have confirmed registration you must select an 'online' or 'off-line' payment option. If paying by Debit/Credit card you must click on the PayPal icon under 'On-line Payment Processing'. You will be redirected to a PayPal screen where you can either login to PayPal (if you have a PayPal account) OR click on the 'Check Out as a Guest' button where you can pay via Debit/Credit card without needing to login to a PayPal account.