If you are a Professional working for one of the following Local Authorities or an individual living in one of the areas listed you may choose the 'PAC-UK Subscribing Local Authorities' price when making a booking.
Correct as at 14 July 2020.
London/South
Adopt London East
Barking & Dagenham
Havering
Newham
Tower Hamlets
Adopt London North
Barnet
Camden
Enfield
Hackney
Haringey
Islington
Adopt London South
Croydon
Kingston
Lambeth
Lewisham
Merton
Richmond
Southwark
Sutton
Wandsworth
Adopt London West
Brent
Ealing
Hammersmith & Fulham
Hounslow
Coram - Ambitious for Adoption
City of London
Harrow
Hillingdon
Kensington & Chelsea
Redbridge
Waltham Forest
Westminster
Other
Essex
Suffolk
Thurrock
West Sussex
Leeds/North
Adoption Counts
Cheshire East
Manchester
Salford
Stockport
Trafford
Adoption in Merseyside
Knowsley
Liverpool
Sefton
Wirral
Adopt North East
Gateshead
Newcastle upon Tyne
North Tyneside
Northumberland
South Tyneside
Adoption Now
Bolton
Blackburn with Darwen
Bury
Oldham
Rochdale
Tameside
One Adoption North & Humber
East Riding of Yorkshire
Hull City Council
North East Lincolnshire
North Lincolnshire
North Yorkshire
York
One Adoption South
Barnsley
Doncaster
Rotherham
Sheffield
One Adoption West Yorkshire
Bradford
Calderdale
Kirklees
Leeds
Wakefield
Together for Adoption
Cheshire West & Chester
Halton
St Helen's
Warrington
Wigan
Other
Birmingham
Lincolnshire CC

   Note: The full price including VAT is displayed in the drop down boxes.
Strengthening special guardianship assessments - via Zoom
Description: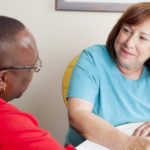 The workshop aims to enable new and existing practitioners to strengthen their assessments on Special Guardianship Orders (SGOs), and at the same time to highlight any vulnerabilities and extra support needs that families may have.
This will include consideration of the use of therapeutic support which is now available through the Adoption Support Fund.
SGOs were first introduced in 2005 as a private law application which would offer an alternative route to permanence for children outside the care system. Whilst originally intended to ensure children could be offered stability and security by living with existing foster carers or family members, fifteen years on, we have seen a huge increase in the numbers of children leaving care through SGOs and an increasing concern amongst practitioners that at times these orders may not provide the safe, positive and permanent family experience that is intended.
Recent research and regulatory changes have led to an increased awareness of the importance of producing robust and analytic special guardianship assessments. Drawing on important messages from two reports A Public Law Working Group/Family Justice Council report and a Nuffield Family Justice Observatory research briefing on Special Guardianship Orders (SGOs), the course will highlight areas which require particular attention during the assessment process.
Who should attend
Social workers conducting special guardianship assessments, their managers and children's team social workers.
Trainer
Nicky Probert is a Training Manager for Family Action with over 30 years of social work experience. She has worked as an assessor and manager in the field of adoption, and is an experienced trainer, having worked for BAAF for over 12 years. Nicky offers consultancy to Family Action's national Special Guardianship Support Service.
Benefits
By the end of the workshop participants will be able to:
Describe the legislative and regulatory framework and current context for SGO assessments
Identify messages from recent research and learning from serious case reviews that inform best practice in SGO assessments
Identify the factors involved in successful placements and in those which might lead to disruptions
Define the secure base model and its application to the assessment of special guardians
Identify tools to assess family dynamics, conflicts and loyalty issues in the assessment
Apply frameworks for analysis which identify risk and protective factors
Present robust and well evidenced assessment reports which highlight strengths and vulnerabilities and identify support needs
Prices excluding VAT
PAC-UK subscribing LAs/all self paying carers - Individual carers: £88 (£105.60 incl. VAT), Couples: £167 (£200.40 incl. VAT), Professionals: £154 (£184.80 incl VAT)
PAC-UK non-subscribing LAs - Individual carers: £102 (£122.40 incl. VAT), Couples: £190 (£228.80 incl. VAT), Professionals: £182 (£218.40 incl. VAT)
If you do not know if you are in a PAC-UK subscribing Local Authority area please use the link at the top of this page.
IMPORTANT: To ensure we are alerted to your booking you must 'Confirm Registration' after submitting your details. You will also get a confirmation email when you do this.
If you do not receive the confirmation email within a few minutes, please check your Junk folder just in case the confirmation email got delivered there instead of your Inbox. If so, select the confirmation message and mark it Not Junk, which should allow future messages to get through.
Once you have confirmed registration you must select an 'online' or 'off-line' payment option. If paying by Debit/Credit card you must click on the PayPal icon under 'On-line Payment Processing'. You will be redirected to a PayPal screen where you can either login to PayPal (if you have a PayPal account) OR click on the 'Check Out as a Guest' button where you can pay via Debit/Credit card without needing to login to a PayPal account.