If you are a Professional working for one of the following Local Authorities or an individual living in one of the areas listed you may choose the 'PAC-UK Subscribing Local Authorities' price when making a booking.
Correct as at 16 May 2019.
Barking & Dagenham
Barnet
Brent
Camden
Croydon
Ealing
Enfield
Essex
Hackney
Hammersmith & Fulham
Haringey
Harrow
Havering
Hillingdon
Hounslow
Islington
Kensington & Chelsea
Lambeth
Lewisham
Medway
Newham
Redbridge
Suffolk
Tower Hamlets
Waltham Forest
Westminster
West Sussex
Barnsley
Bradford
Calderdale
Doncaster
East Riding of Yorkshire
Gateshead
Hull
Kirklees
Knowsley
Leeds
Lincolnshire
Liverpool
Newcastle
North East Lincolnshire
North Lincolnshire
North Tyneside
North Yorkshire
Northumberland
Rotherham
Sefton
Sheffield
South Tyneside
Wakefield
Wirral
York
Note: The full price including VAT is displayed in the drop down boxes.
Manchester CPV-NVR Parent Group: 10 week group sessions for adoptive parents of children presenting challenging, destructive and violent behaviour
Description: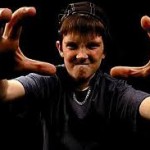 The 10 week group sessions for adoptive parents will take place from 10.30am to 12.30pm on Thursday mornings at Luther King House, Brighton Grove, Manchester, M14 5JP on the following dates:
January 3, 10, 17, 24, 31
February 7, 14, 28
March 7, 14
In addition to the above 10 weekly group sessions, each participant can attend 2 follow-up Support Groups (28 March & 2 May), a Shame workshop (4 April) and participant's families can attend a Related by Adoption workshop (21 March).
To get the most out of the group, participants need to attend in full. For two parent families it is most beneficial to attend together where possible.
Who should attend
Adoptive parents.
Participants will learn to:
- Take a firm stance against violence
- Hold back from physical or verbal violence
- Increase positive presence in your child's life
- De-escalate conflicts
- Break the cycle of shame and silence
- Make changes in relating to your child in the long term
- Reduce distress for parent and child
- Feel more in control
- Recruit and use supporters
- Enjoy the benefits of being part of a group
Facilitators and NVR Parent Graduates
Lisa Wisher, Social Worker, Psychotherapist and Trainer. Lisa has been delivering a variety of mental health courses, domestic abuse and attachment and trauma courses for over 13 years. She regularly delivers training for PAC-UK and Adoption UK. She is also a qualified Mental Health First Aid instructor and a national trainer for Mental Health England. She qualified as a social worker in 1990 and began her career working with looked after young people and then in Acute and Rehabilitation Mental Health Services. Following this she moved into the voluntary sector where she was Director of Manchester Brook Advisory and was then appointed as Associate Director of Health Improvement in the NHS. After completing her CIPD Learning and Development Qualification she then qualified as a Psychotherapist.
Dawn Oliver, NVR-UK Practitioner and Therapeutic Parent Coach. Dawn has an MSc in Psychology (Child Development). She has worked in charities and schools supporting children with Special Educational Needs and Disabilities (SEND) and their parents. She delivers NVR training to those parents. Dawn has theoretical knowledge and personal experience in the fields of autism, adoption and person-centred approaches. She is a mother to 4 children, one of whom is on the autistic spectrum and one is adopted. She co-facilitates trainings for adoptive parents run by PAC-UK. Dawn is also training in AIT.
Sarah Huntington is a Child and Family Therapist. Sarah is a BSc in Psychology and is registered as a graduate member with BPS. Sarah has been working with children and families on homebased play focused programmes for children with autism since 1998. She has worked extensively with looked after children for 10 years in various settings and has a special interest in Life Story Work exploring issues around identity and attachment. Sarah has spent time with care leavers researching the importance of Life Story Work and wants to fill the gap in accessing good training and resources to aid those working with children in this area. Sarah delivers direct Life Story Work with children – she also holds a post 14 teaching qualification and delivers training courses she has written on Life Story Work within organisations such as Social Services.
Price excluding VAT
£1,500.00 per person.
£3,000.00 per couple.
IMPORTANT: If you are making a couples booking you MUST click on the yellow 'Add more attendees' toggle box at the bottom of the booking form and add the requested partner details information. This will also ensure you are charged the correct price when you submit your booking form.
Payment via the Adoption Support Fund (ASF)
For expressions of interest and provisional bookings
Special Guardians please register your expression of interest by emailing jol@pac-uk.org and then approach your local authority as soon as possible. They must apply for ASF funding. Please include social worker/post adoption support team contact details in your expression of interest email.
Social workers if your ASF funding is not yet confirmed you can make a PROVISIONAL BOOKING for your parents by emailing jol@pac-uk.org it is crucial then that you APPLY TO THE ASF AS A MATTER OF URGENCY. We will send a breakdown of costs to facilitate the ASF application, there is also a referral form we will send you. Places will NOT BE GUARANTEED until your application to the ASF for the finances is successful. Once you have the agreement please COMPLETE THE BELOW ONLINE BOOKING FORM.
For confirmed bookings
Social workers can COMPLETE THIS ONLINE BOOKING FORM NOW for their referrals. Select 'Invoice' for 'Payment Type' and 'ASF – PO to follow' (unless already known) for 'Purchase Order No'.
IMPORTANT: If you are a SOCIAL WORKER making a referral booking you MUST enter the details for the PARENT/S YOU ARE REFERRING in to the BASIC INFORMATION section of the booking form. The email address you enter in this section will be the email address which receives booking confirmation and venue/registration information. Please do not enter your own name and email address in to this section. The ORDER DETAILS section of the booking form is where social worker contact information MUST be added.     
Self-paying
If you are able and ready to pay for yourself COMPLETE THIS ONLINE BOOKING FORM NOW and select 'Debit/Credit Card' for 'Payment Type'. For online payments you will be re-directed to PAC-UK's PayPal page where you can pay via Debit/Credit card.
For all enquiries relating to this group please email Jo Law  jol@pac-uk.org or Jo Mitchell jo@pac-uk.org or call the PAC-UK Leeds office on 0113 264 6837.
IMPORTANT: To ensure we are alerted to your booking you must 'Confirm Registration' after submitting your details. You will also get a confirmation email when you do this.
If you do not receive the confirmation email within a few minutes, please check your Junk folder just in case the confirmation email got delivered there instead of your Inbox. If so, select the confirmation message and mark it Not Junk, which should allow future messages to get through.
Once you have confirmed registration you must select an 'online' or 'off-line' payment option. If paying by Debit/Credit card you must click on the PayPal icon under 'On-line Payment Processing'. You will be redirected to a PayPal screen where you can either login to PayPal (if you have a PayPal account) OR click on the 'Check Out as a Guest' button where you can pay via Debit/Credit card without needing to login to a PayPal account.