Conferences
This page lists our conferences which are open to all parties affected by adoption and permanency, including professionals. Click on the course title or register tab to view detailed information. You can register via our electronic booking form and pay online. We are unable to take bookings or payments over the phone.
If you would like to go onto a waiting list for an event that is fully booked please email training@pac-uk.org. You will be contacted if a place becomes available and be sent a notification email when we run the event again.
Once you have submitted your registration form you will be taken to a payments option page where you can either pay via debit/credit card for online payments or choose an offline payment option for purchase order payments and cheques. You can submit your registration form and pay via debit/credit card at a later date by clicking here.
Please note, for online payments your booking is not complete until payment is received. We strongly advise you to make payment at the time of submitting your registration form to avoid disappointment as the majority of our courses do sell out.
All information processed in relation to your booking adheres to PAC-UK's Privacy Policy.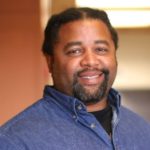 We are delighted to host Bryan Post, author of the 'Great Behaviour Breakdown', for our 2020 National Conference: "Beyond Trauma Informed – Strategies to Create Healing Environments". The conference will be held in Birmingham on 12th June.
Bryan will focus on practical strategies to help parents and carers to create a 'trauma responsive environment' for children who have suffered early life adversity or developmental trauma. Many of the typical behavioural and relational difficulties these children struggle with will be addressed by Bryan, offering a range of realistic 'love based' responses, which you can try straight away to lessen family stress and improve family relationships.
After lunch (2-2.30pm), UK based Denise Golding and Zach Gomm will briefly talk about their work on the 'Great Behaviour Breakdown' parenting model here in the UK.
Availability: Spaces remaining.
PAC-UK Training service user feedback
I wish more people would access trainings like this.Mental health professional
The trainer was fantastic. Her insights so helpful... I was left wanting more.Teacher
More training like this please!Social worker
Brilliant and amazingly informative. I now have the confidence that the adoption is going to work.Prospective adopter
Excellent day. Really beneficial.Adoptive parent
Very impressed by the quality and the eloquence of the trainer. I feel very hopeful now. An excellent and informative day.Adoptive parent
Thank you. And thank goodness!Adoptive parent
Thanks for putting on the super 'Let's take it from the top' training. It was a really inspiring day that helped to make better sense of what some of our children and families are struggling with.Social worker