Adopt London Referral Form
PAC-UK and Adoptionplus are providing additional dedicated support during the COVID-19 containment period for for adoptive families and for families caring for children under Special Guardianship Orders within Adopt London. This online referral form can be completed by parents or social workers.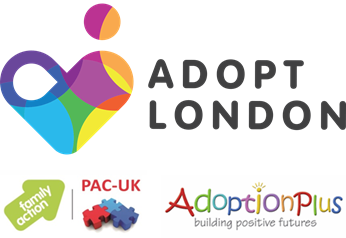 If you have any questions prior to completing the form, please contact our dedicated Adopt London Helpline on 020 7284 5874 (open Monday to Saturday 7.00pm to 9.00pm) or the PAC-UK Advice Line on 020 7284 5879 (open Monday, Tuesday and Friday 10.00am to 4.00pm and Wednesday and Thursday 2.00pm to 7.30pm). You can also email adoptlondon@pac-uk.org to request a call back.
Please include as much detail as possible on the referral form below. Fields highlighted with a red * symbol are mandatory and must be completed in order for you to submit the form.
At the bottom of the form there is a verification code you must enter before pressing submit (this is an anti-spam measure). The verification code can be any two digits of your choice, for example 12.
Once you have pressed submit, your form will automatically be sent to our Adopt London Helpline who will respond at the earliest possible opportunity - we aim to respond to all requests within one working day. A notification message will appear on your screen confirming your referral has been received.
All information processed in relation to your enquiry and/or referral adheres to PAC-UK's Privacy Policy and the data share agreement Adopt London, PAC-UK and Adoptionplus have in place to deliver this service.
Note, failure to provide enough information could result in delays. Please read each question carefully to ensure all contact details provided are correct.