Education Service
Children and young people who have experienced early life trauma can experience a range of challenges in school. The Department for Education is increasingly recognising the long term impact of trauma and loss.
PAC-UK's Education Service offers a range of services to enable schools, parents and guardians and education and social care professionals to meet the needs of children who have experienced difficult starts in life. As an education provider you can use Pupil Premium Plus to purchase any of our specialist education services:
Please note, all prices listed on this page are exclusive of VAT and travel costs.
---
Training & Consultations for Education Providers
Our training helps participants to understand trauma, loss and attachment, and provides practical evidence-informed strategies to support children. Following our partnership with Adoption-UK, PAC-UK's education training now encompasses elements of  Adoption UK's 'Life in The Classroom' to offer a combined training product suitable for a wide range of education professionals, including teaching staff, ITT providers, teaching assistants, SENCo's and other professionals working with children in education.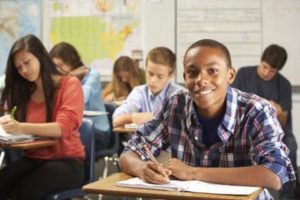 Education providers can buy in sessions lasting 1.5 hours (£300) , 2 hours (£350) and 3 hours (£450). PAC-UK also offer consultations which focus on specific children. These child-focused consultations support the team around the child to understand the child's strengths and difficulties in light of their early life experiences, and to agree to a support plan based on evidence-informed interventions. We also offer systemic consultations to schools, to develop whole-school good practice and policies.
To make a provisional booking complete our online booking form. For further enquiries please contact Lisa O'Callaghan by emailing lisao@pac-uk.org
Intensive casework
If you are a school or local authority that would like to commission intensive casework, please contact helen@pac-uk.org. If you are a parent or guardian, please use our education advice line (Wednesdays and Thursdays from 10am - 12pm term time only), or email education@pac-uk.org
We also work jointly with our Child & Family Service in London and Leeds to provide educational assessments and consultations as part of our packages of therapeutic support for families.
---
Commissioned training days
We offer a range of training days which are commissioned by adoption services and virtual schools for adoptive parents, special guardians, school staff and education and social care professionals. Current training days include:
The adopted child in school: Understanding and meeting children's educational needs
All change: Supporting adopted and permanently placed children with transitions
Spending it wisely: Effective use of the Pupil Premium Plus
Becoming adoption friendly schools: Support on the journey
Developing children's executive functioning skills
To commission a training day or enquire about a bespoke training day, please complete the Commissioned Training Booking Form and email to lisao@pac-uk.org
---
Therapeutic Services for Education Providers
We are pleased to announce that PAC-UK are able to provide NEW therapeutic services to education providers in and around London to further support the needs of your pupils, staff and parents.
Dramatherapy Groups for Children 

We work in a joined up way with parents and staff to enable a developmental process that works towards increased Emotional Regulation, awareness of Executive Functioning and Self-Reflectivity.
Our therapy aims to improve the experience of the child in education and will therefore include feedback and review sessions with the staff and parent/carers, including therapeutic recommendations. All our therapists are fully qualified (HCPC registered) and experienced in working with adoption, looked-after children, trauma and with children, families and staff experiencing difficulties at school.
A reduced price of £475 per child, based on 4 children attending an 8 weekly dramatherapy programme (one session per week) is available for bookings made before June 2018, after which the full price of £535 per child will commence.
A reduced price of £675 for one to one therapeutic work is available until June 2018 for an 8 week programme (once a week) including feedback and review sessions. After June 2018 the full price for this service will be £795.
Our 8 Week Dramatherapy Programme for Schools Brochure provides detailed information on course content and structure. To make a provisional booking complete our online booking form.
Reflection and Consultation Groups for Staff
Reflection and Consultation Groups provide a facilitated space for staff to share reflections, thoughts and strategies around the needs of a particular child, a group of children or a whole class.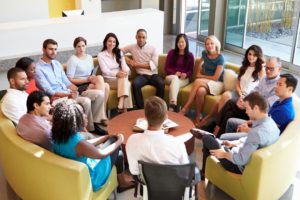 It is a collaborative and practical process which draws from the principles of Attachment Theory. Action-plans and strategies emerging from the groups can lead to real change affected through relational, social and psychological ways.
An initial 90 minute meeting is followed up with a one hour review meeting approximately 4-6 weeks later.
We can also facilitate Staff Reflection and Consultation Groups which would meet every two weeks (£450 reflection and consultation meeting, including follow up review). To make a provisional booking complete our online booking form.
Reflective Groups for Parents
Parental Reflective Groups provide collaborative opportunities to work with and support the parents/carers of vulnerable children.
Bridging home with school/other education provision is an effective way to bring consistency, safety and care for children needing additional support (£450 reflection and consultation meeting, including follow up review). To make a provisional booking complete our online booking form.
For more information about this programme please contact Andrew Royle via email andrewr@pac-uk.org and for general enquiries please contact Lisa O'Callaghan via phone 020 7284 0555 or email lisao@pac-uk.org 
Our Therapeutic Services for Education Providers Flyer provides additional information.
---
Support for specific Local Authorities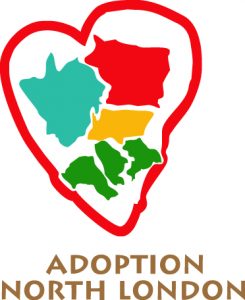 Adoption North London Consortium: We are contracted to offer educational support and advice for adoptive and special guardianship families whose adoption support is provided by Barnet, Camden, Enfield, Hackney, Haringey and Islington. Parents and guardians can attend education-focused support groups across North London boroughs. They can also book hour-long face to face consultations with a member of the Education Service. Alternatively we can arrange telephone consultations. To book a consultation, please telephone the advice line on 0207 284 5879 or email us at education@pac-uk.org
PAC-UK has service level agreements with 39 local authorities in England. To find out what support you may be entitled to please contact your local authority post adoption support team or contact us.
---
Adoption-Friendly Schools Book and Toolkit
Between November 2015 and February 2016, more than 400 adoptive parents, special guardians, school staff, education and social care professionals took part in our online consultation about what it means to be an adoption friendly school. The result of this research culminated in our:
'Becoming an Adoption-Friendly School' book
A complete guide to support schools and other education providers in meeting the needs of children who have experienced trauma or loss. The book was published by Jessica Kingsley Publishers in April 2017 and can be purchased via Amazon here. For bulk orders please contact lisao@pac-uk.org
Purchase of the book provides access to the online toolkit, a bank of resources, templates and policies to help schools on the way. The book's launch took place on 15 May 2017 at the Royal Society of Medicine.
Charter
Our charter is free to download and can be used by schools to communicate their efforts and journey towards becoming adoption friendly!
Adoption Friendly Schools Training Course
A six day training course delivered across the school year (£3,995). The six workshops will guide you through the steps towards become more adoption friendly by implementing whole school change, offering opportunities to share good practice with a wider school network and receive support in your journey from our Education Advisors. To make a provisional booking complete our online booking form.
Enquires about the book, toolkit and course can be directed to education@pac-uk.org
---
Education Advice Line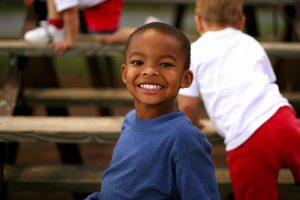 Our Education Advice Line is open each Wednesday and Thursday during school term times between 10am and 12pm. Staffed by our Education Advisers, this is an opportunity for adoptive parents, special guardians, school staff and social workers to talk through any school or educational concerns regarding adopted or special guardianship children, and receive advice and support. The telephone number is 0207 284 5879. You can view our advice line flyer here. You can also access support and advice by emailing education@pac-uk.org
---
Education Resources
We have developed a range of resources to support families, schools and local authorities in meeting the educational needs of adopted and special guardianship children.
View our NEW Education Resources page here.