PAC-UK & AUK Child to Parent Violence Project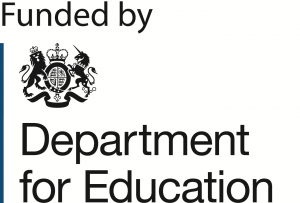 The Child to Parent Violence Project is being piloted with adoptive families in Bradford, Hartlepool and London, after which it will be offered to Local Authorities, Regional Adoption Agencies and all families who have children placed in permanent families.
This project is funded by the DfE Practice & Improvement Fund until 31 March 2018.
What is Child to Parent Violence (CPV)?
It is a pattern of physical, psychological and emotional behaviour used by children and adolescents to gain control or power over their parent/s or carers. In families who experience CPV, it is the children or young people who hold the power within the relationship.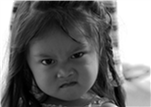 CPV is a serious issue for many families, which is often misunderstood or overlooked. It can be a difficult and seemingly impossible task for parents and carers to acknowledge that this is happening in their family. As an adoptive parent seeking help for a child who is displaying such behaviours can be a very shaming experience which can, in turn, prevent parents from accessing the support they need. 
Aims of the CPV Project
PAC-UK and Adoption UK are working in partnership to deliver a project that:
increases awareness nationally about what is meant by 'child or adolescent to parent violence'
provides training opportunities and learning to professionals across Social Care, Health and Educational settings that increases confidence and knowledge in aspects of CPV/APV
researches and evaluates the impact of the interventions provided through this project, such as One Day CPV Awareness Raising Workshops, Peer-to-Peer Support, 10 week CPV group interventions, direct work and local support groups
works in partnership and learns from adoptive families about what works, ensuring that the adopter's voice is enshrined within the project and beyond provides a service that is timely and cost effective to families and commissioners
Services available within the CPV Project
PAC-UK and Adoption UK are working with parents in a number of ways as the project aims to meet individual needs at different stages. The CPV Project aims to provide a "step up/step down" tiered service as described below.
Download our Child to Parent Violence Project Brochure for detailed information on theory and available CPV Project services.
One Day CPV Awareness Raising Workshops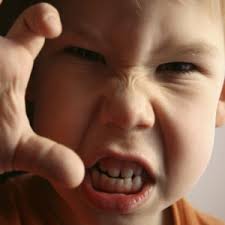 Child to Parent Violence is now recognised as a real risk factor in adoptive and other permanent placements. Non-violent resistance (NVR) is an approach that helps parents learn how to deal with these violent behaviours in children. This workshop will set out the principles of NVR; it is highly recommended for all parents of permanence but particularly for those whose children are violent.
Participants will become familiarised with the principles of NVR and learn how to build 'new authority' in the family and re-connections between parent and child.
Workshops currently open for online booking are listed below and can also be found on our Workshops for Adoptive Parents page.
Peer Services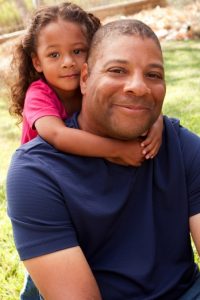 For over 10 years Adoption UK's Parent Consultant Service has provided support to nearly 800 families where parents were struggling with parenting their adopted child or teenager. The Parent Consultants, all of whom are adoptive parents themselves, are trained and experienced in providing skilled support to families who are facing the challenge of parenting children with complex behaviours.
Parenting these children requires a different approach to traditional models of parenting birth children. The Parent Consultants support parents with developing and sustaining a therapeutic approach to their parenting, resulting in more positive outcomes for the whole family.
The Peer Service is for any adoptive parent who is experiencing difficulties with, for example:
challenging, defiant or destructive behaviour
aggression, violence and controlling behaviours
breakdown in communication, resulting in distance between parent and child or between parents.
coping with the intensity and stress that can come with parenting a traumatised child
blocked care – parents who are no longer able to find a positive connection with their child.
Unlike many support services, this service is provided by telephone or Skype. This allows parents to access the service at a frequency and time that fits within their often busy schedules and minimises the impact on the family.
For further information about this service or to make a referral visit the Peer Services page or email peersupport@pac-uk.org
CPV Parent Groups
The CPV Parent Groups are designed to teach, provide a space for sharing, and build connections and mutual support between parents. Skills that are taught help them resist out-of-control and violent behaviours whilst developing a collaborative solution-focused approach to problems (for example: de-escalating conflicts, increasing parental presence, announcing their decision to make a stand, 'sit-ins' and developing support networks). Parents also learn to counter giving-in to their child's demands or responding in a reactive way which can lead to even more violence.
The CPV Parent Group is underpinned with NVR and consists of 8-12 weekly 3-hour sessions which include short presentations, sharing, discussion and optional role plays. Structured homework tasks help reinforce the ideas from the sessions and help parents make an active connection to situations with their children at home.
The groups are facilitated by PAC-UK Child and Family Therapists who are experienced in working with adoptive families and hold a variety of skills including training in NVR. Parent Graduates co-facilitate the groups. They themselves are all adoptive parents and are trained in NVR as well as in other relevant skills including therapeutic parenting techniques. Adopters tell us that the role of the Parent Graduate in the Group based CPV Parent Group is crucial as this ensures that the adopter's voice and experience helps to shape and design the service delivery.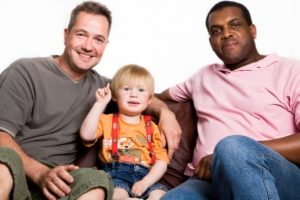 Support between the group sessions is an integral part of the service: weekly telephone/Skype is offered to all parents who enrol in a group. At the end of the taught group sessions further support is offered by means of a local monthly CPV group support which continues to be facilitated by a therapist and/or Parent Graduate. In addition to this, we can also offer support to children in school through PAC UK's Education Service.
PAC-UK can deliver CPV Parent Groups nationally. If you are an adoptive parent, permanent carer or social worker and this is something that would be of interest to you, please email Jo Mitchell at jo@pac-uk.org to arrange an informal discussion.
North of England CPV Parent Groups
In January 2018 we will be running a NEW CPV Parent Group in the North of England.
Taking place in Leeds, this CPV Parent Group will run on Wednesday mornings (starting 24 January). The group starts at 10.30am and finishes at 1.30pm.
The group consists of weekly 3 hour sessions, which run for 8 weeks and is followed by 6 additional monthly CPV Support Groups. Each attendee will also receive 8 weekly 1 hour telephone/Skype sessions and attendance to 2 training workshops (Related by Adoption and Shame). The total cost for the course will be £1,500 plus VAT and can be funded by applying to the ASF.
All of the information you need (including detailed course and booking information) can be found by downloading our PAC-UK CPV Parent Group & Support Group flyer. Places are strictly limited and early booking is strongly advised to avoid disappointment. To register your place and for all other enquiries please email Jo Law at jol@pac-uk.org
London CPV Parent Groups
In January 2018 we will be running A NEW CPV Parent Group in London.
Taking place in West London, this CPV Parent Group will run on Thursday mornings (starting 25 January). The group start at 10.15am and finishes at 1.15pm.
The group consists of weekly 3 hour sessions, which run for 8 weeks, plus an additional 4 hours of telephone support and a 2 hour follow up session. The total cost for the course will be £1,100 plus VAT and can be funded by applying to the ASF.
Our London CPV Parent Group is now fully booked. To be added to the waiting list or to register your interest in future London based CPV Parent Groups please email Shannon O'Neill at shannon@pac-uk.org  
The 8 week group sessions will take place from 10.15am to 1.15pm on Thursday mornings at Ealing Quaker Meeting House, 17 Woodville Road, Ealing, London W5 2SE on the following dates:
January 25
February 1, 8 & 22
March 1, 8, 15 & 22
The group includes individual telephone sessions during the weeks of the group. A monthly 'Follow-on Support Group' will be available for 6 months after the group. So in total there are 40 hours of contact time per person.
To get the most out of the group, participants need to attend in full. For two parent families it is most beneficial to attend together where possible.
Availability: 0
Individualised/Direct CPV Support
This is intended for parents who need more intensive, one-to-one support (or who are unable to attend a CPV Parent Group). A CPV service can be tailored to deliver bespoke, direct and individualised support in either a clinical setting or in their family home.
The direct service will be based on the same principles as the group based model NVR, Communication, Self-Care, Educational Support and intensive group support.
For all enquiries relating to individualised/direct CPV support please email Jo Mitchell at jo@pac-uk.org
What our families say about our range of CPV services
There has been no advice as valuable as the ideas and delivery of this course, even if some of it feels alien – hang on in there.Course participant
Exceptionally good, knowledgeable and experienced course facilitators. Every adoptive family needs these people. Top marks.Course participant
Local Authorities and Regional Adoption Agencies (RAA's)
The partnership between PAC-UK, Adoption UK, DfE and Local Authorities ensures that adopters and professionals are at the heart of our services. This partnership working is enabling us to raise the awareness of Child to Parent Violence at both a local and national level, and provide effective support to families that is enriched by proven therapeutic interventions.
Training for professionals across health, social care, education and support services
Raising awareness of Child to Parent Violence is a crucial aspect of the project. Direct training to all staff in Social Care, Health, Education and Support Services is available through PAC-UK and Adoption UK. In addition to direct training, we are developing an online "knowledge hub" for professionals.
This service will also aim to contribute to well informed research. Outcome and evaluations of the CPV Services accessed by parents/families will be gathered and analysed to evidence the impact of such interventions for parents and families.
For information on relevant training and workshops please visit our Workshops for Adoptive Professionals page.
For professionals wishing to seek additional support on behalf of a family or to make a referral, please contact us via this web form or call the PAC-UK Advice Line on 020 7284 5879 (London) or  0113 230 2100 (Leeds).
Behaviour considered to be violent if others in the family feel threatened, intimidated or controlled by it and if they believe that they must adjust their own behaviour to accommodate threats or anticipation of violence.Paterson et al. (2002) Adolescent violence towards parents: Maintaining family connections when the going gets tough
Evaluation of the CPV Project
Measuring the impact of the CPV Project upon families' lives is of the upmost importance in enabling us to understand the project's effectiveness. Feedback from adopters will help us shape the service and it's sustainability beyond the project which comes to an end in March 2018.
We are delighted to work in partnership with Julie Selwyn, Professor of Child and Family Social Work, who will evaluate the project which will then inform our model of future service delivery.
To assist us in evaluating all aspects of the CPV Project, we will be asking families and professionals whether they would be happy to participate in this evaluation by completing pre- and post-intervention or pre- and post-training questionnaires.
Professor Julie Selwyn conducted a piece of research on adoptive families in 2014 which was summarised in 'Beyond the Adoption Order: challenges, interventions and disruption'. Among the key findings of Professor Selwyn's research was the presence of Child to Parent Violence in many more adoptive families than expected.
We had not expected child to parent violence to feature so strongly in parental accounts of challenging behaviour. We had expected ADHD and attachment difficulties to feature as causes of disruption and although parents described great difficulty in managing these behaviours, on their own they were not difficulties that broke families. Parents gave many examples of being beaten, attacked, threatened and intimidated.

Knives had been used by 19 young people to control their parents. Young people also removed mobile phones, TV remotes, and curtailed parents' social networks in efforts to control. Young people were mainly violent to their mothers, but fathers, siblings, pets and in one case, grandparents had also been assaulted. Child to parent violence was shameful for families. It was not a topic that could be easily raised with social workers, friends, or extended family members.Julie Selwyn, Beyond the Adoption Order: challenges, interventions and disruption
Further information and enquiries
For more information about any aspect of the CPV Project please contact Jo Mitchell, CPV Project Lead and Head of Child and Family Service (Leeds) via email jo@pac-uk.org or phone 0113 264 6837.
Download our Child to Parent Violence Project Brochure for detailed information on theory and available CPV Project services.