PAC-UK's Partnership with Local Authorities
By working in partnership with PAC-UK, local authorities are able to offer choice, independence and quality support services to people affected by adoption and permanent placements. PAC-UK has Service Level Agreements with 76 local authorities. Service Level Agreements are tailored to offer packages of independent, cost-effective and user-focused adoption support services that are available to residents of these local authorities.
Correct as at 14 July 2020.
London/South
Adopt London East
Barking & Dagenham
Havering
Newham
Tower Hamlets
Adopt London North
Barnet
Camden
Enfield
Hackney
Haringey
Islington
Adopt London South
Croydon
Kingston
Lambeth
Lewisham
Merton
Richmond
Southwark
Sutton
Wandsworth
Adopt London West
Brent
Ealing
Hammersmith & Fulham
Hounslow
Coram - Ambitious for Adoption
City of London
Harrow
Hillingdon
Kensington & Chelsea
Redbridge
Waltham Forest
Westminster
Other
Essex
Suffolk
Thurrock
West Sussex
Leeds/North
Adoption Counts
Cheshire East
Manchester
Salford
Stockport
Trafford
Adoption in Merseyside
Knowsley
Liverpool
Sefton
Wirral
Adopt North East
Gateshead
Newcastle upon Tyne
North Tyneside
Northumberland
South Tyneside
Adoption Now
Bolton
Blackburn with Darwen
Bury
Oldham
Rochdale
Tameside
One Adoption North & Humber
East Riding of Yorkshire
Hull City Council
North East Lincolnshire
North Lincolnshire
North Yorkshire
York
One Adoption South
Barnsley
Doncaster
Rotherham
Sheffield
One Adoption West Yorkshire
Bradford
Calderdale
Kirklees
Leeds
Wakefield
Together for Adoption
Cheshire West & Chester
Halton
St Helen's
Warrington
Wigan
Other
Birmingham
Lincolnshire CC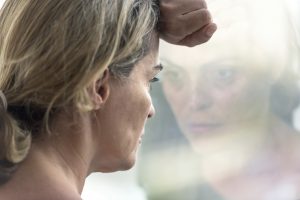 PAC-UK works together with local authorities to meet the needs of all affected by adoption and other forms of permanent placement: children, parents, families, birth parents and other birth relatives, individual adults and professionals. Local authorities are welcome to contact us to discuss their requirements with regard to PAC-UK providing or supplementing their adoption support services. Services can also be spot purchased. PAC-UK's highly experienced and qualified staff provide expertise in all aspects of adoption support through our core services.
Choose any of the following to find out more:
Qualified Staff
All PAC-UK's professional staff are qualified social workers, counsellors, psychotherapists, psychologists with experience in adoption. They are all registered with relevant professional bodies and trained in a wide range of specialities, enabling them to provide a service tailored to your authority's needs. Visit our Staff Profiles page to meet our team!
Supporting Black and Minority Ethnic and Multi-Racial Families
PAC-UK's multi-racial staff offers an ethnically sensitive service to children and families from black and minority ethnic backgrounds and to families with transracially adopted children.
Delivery of Service
Service Level Agreements (Level One, Two or Three) between PAC-UK and local authorities make a range of services available to individuals, families and birth relatives living in their areas, as well as to the professionals working with them. PAC-UK's services can be easily accessed in the first instance via its daily telephone Advice Lines based in London and Leeds. Services may be offered to adoptive families for up to three years after the making of an adoption order where the placing authority has a Service Level Agreement with PAC-UK. Services are also available for spot purchase and bespoke service packages tailored to local authorities' needs can be arranged. Please contact us for more information.
Training and Consultation for Counsellors and Social Workers
PAC-UK offers a yearly training programme that focusses on adoption and permanent placement specific topics for social workers, counsellors and other professionals at locations in central London and Leeds. Local authorities and other professional agencies are also welcome to commission seminars and workshops from us which can be delivered at a location of their choice. PAC-UK also offers a consultation service for professionals who wish to discuss complex cases that require specialist advice and support. Contracts we have with certain local authorities allow for some free sessions. Please contact us for more information.
Prospective and Approved Adopter Assessments
We know that assessing adopters requires skill and insight. Sometimes it is helpful to have a second opinion, particularly where there are concerns about  applicants' own issues, readiness to adopt, etc. PAC-UK can offer consultations to discuss this with assessing social workers, and we can also offer 'second opinion' sessions with prospective adopters on specific issues that may help to clarify everyone's thinking.
Likewise sometimes approved adopters can have doubts about matching or raise concerns that were not present during assessment and in such situations it can be helpful to offer them a space in which to consider what might be going on.
These services are tailor made and costs depend on complexity, whether a report is required, etc. For further information please contact the PAC-UK Advice Line on 020 7284 5879 or email advice@pac-uk.org to arrange a call back.
Monitoring and Evaluation
PAC-UK maintains detailed records of the services it provides, which are monitored to assess their quality and benefits. Statistics are gathered and collated on its database for evaluation and reports to local authorities and other stakeholders, as appropriate.
PAC-UK service user feedback