PAC-UK's Partnership with Local Authorities
By working in partnership with PAC-UK, local authorities are able to offer choice, independence and quality support services to people affected by adoption and permanent placements. PAC-UK has Service Level Agreements with 42 local authorities. Service Level Agreements are tailored to offer packages of independent, cost-effective and user-focused adoption support services that are available to residents of these local authorities.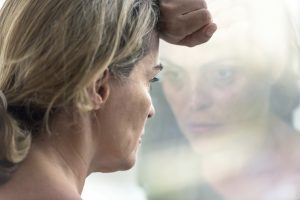 PAC-UK works together with local authorities to meet the needs of all affected by adoption and other forms of permanent placement: children, parents, families, birth parents and other birth relatives, individual adults and professionals. Local authorities are welcome to contact us to discuss their requirements with regard to PAC-UK providing or supplementing their adoption support services. Services can also be spot purchased. PAC-UK's highly experienced and qualified staff provide expertise in all aspects of adoption support through our core services.
Choose any of the following to find out more:
Qualified Staff
All PAC-UK's professional staff are qualified social workers, counsellors, psychotherapists, psychologists with experience in adoption. They are all registered with relevant professional bodies and trained in a wide range of specialities, enabling them to provide a service tailored to your authority's needs. View individual staff profiles of our team.
Supporting Black and Minority Ethnic and Multi-Racial Families
PAC-UK's multi-racial staff offers an ethnically sensitive service to children and families from black and minority ethnic backgrounds and to families with transracially adopted children.
Delivery of Service
Service Level Agreements (Level One, Two or Three) between PAC-UK and local authorities make a range of services available to individuals, families and birth relatives living in their areas, as well as to the professionals working with them. PAC-UK's services can be easily accessed in the first instance via its daily telephone Advice Lines based in London and Leeds. Services may be offered to adoptive families for up to three years after the making of an adoption order where the placing authority has a Service Level Agreement with PAC-UK. Services are also available for spot purchase and bespoke service packages tailored to local authorities' needs can be arranged.
Monitoring and Evaluation
PAC-UK maintains detailed records of the services it provides, which are monitored to assess their quality and benefits. Statistics are gathered and collated on its database for evaluation and reports to local authorities and other stakeholders, as appropriate.
PAC-UK service user feedback
---
Further information